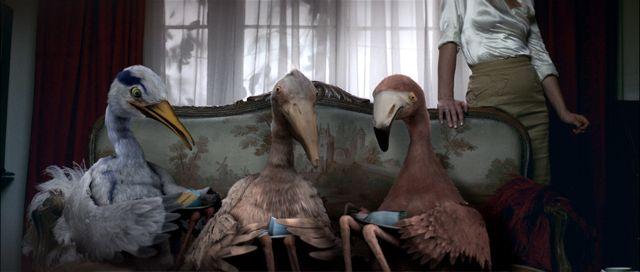 Stink Films
One name keeps coming up among the most successful production companies that collect heaps of awards for their creative commercials year after year – Stink Films. The London-based company which today has offices all around the world was established twenty years ago by the Czech Daniel Bergmann. It owes its success to an idea that we would consider surprisingly simple from today's perspective – it was meant to be truly global. The founder's aim was to create a production company that would be open to directors from all corners of the world, one that would judge them not by where they come from but exclusively by how talented they are. And among the first ones to benefit from this concept was one Ivan Zachariáš. Over the twenty years of its existence, Stink Films has produced dozens of music videos, thousands of commercials and brand stories for both major and minor brands. Furthermore, it produced and co-produced two feature films, a TV series, and a number of short films, two of which – Flytopia and Strach – were previously presented to our visitors in our international competition.

With their originality and imaginativeness, many Stink Films projects helped define what we today call "creative content". Above all they still surprise and entertain with their novelty and creativity which make them simply brilliant and veritable, albeit little, works of art. We've prepared a programme that will introduce a selection of these remarkable projects and short films produced by Stink Films as an homage to this extraordinary company. Stink Films won over 120 Cannes Lions and Grand Prix, over 40 D&AD, numerous BTAA and British Arrows, 27 Webbies, 89 FWAs, over 40 One Shows, 3 BAFTA. Their short films were awarded at Sundance, Tribeca FF, AICP, Shots Grand Prix, APA 50, AICP and Stink Films were announced as Campaign Production Company of the Year, Best British Production Company at BTAA or AD Age Creativity company of the Year etc.
Your guide to this cinematic experience screened in the big screening hall of Cinema Světozor will be the man behind it all – Daniel Bergmann, the special guest of the evening.