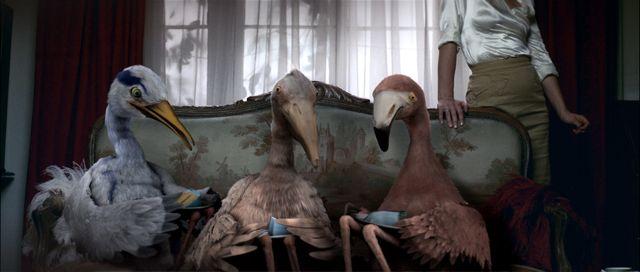 Turning
On his sixth birthday Robert receives three beautiful broken old birds in his mother's sitting room. A memory of an afternoon with tea and cake, lacy pink slips and a tale of an emperor with no skin.
United Kingdom
2010, 10 min

Director

:

Karni Arieli, Saul Freed

Director of photography

:

Ben Moulden

Editor

:

Kate Owen

Screenplay

:

Karni Arieli, Saul Freed

Cast

:

Patrick Gibbs, Natasha Alderslade, Maureen Wild, Audrey Holt, Carol Kirkland

Art Director

:

Benjamin J. Ansell

Producer

:

Kat Armour-Brown
Karni Arieli, Saul Freed
Karni Arieli graduated in fine arts and photography from the Bezalel Academy of Art and Design in Jerusalem. Saul Freed studied fine arts and music, and taught himself computer animation. They have been working together since 2005, producing over thirty music videos, commercials and short films. In 2010, they made the short film Turning which was screened at more than 20 festivals all around the world and nominated for a BAFTA Award. Their film Flytopia (2012) was based on a short story by Will Self and featured original score by Adrian Utley of Portishead. Karni and Saul were selected for the 2013 Berlinale Talent Campus.