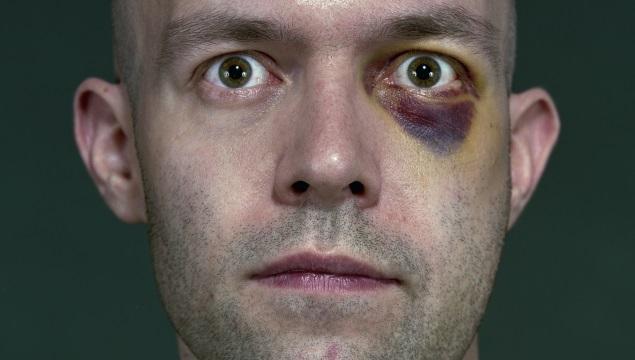 Man and Boy
A father thinks his son has been sexually assaulted and takes justice into his own hands. A suspected pedophile turns up dead outside a block of high-rise council flats. Did he jump or was he pushed? Roles are reversed as the hunter becomes the hunted.
United Kingdom
2010, 20 min

Director

:

Marcus McSweeney, David Leon

Director of photography

:

Fabio Calascibetta

Editor

:

Kelvin Hutchins

Screenplay

:

Rashid Rasaq, David Leon

Cast

:

Eddie Marsan, Calum McNab, Geoff Bell, Eddie Webber

Contacts

:

Motion Picture House Ltd.

Producer

:

Rupert Bryan, Mark Downes, Caroline Harvey, David Leon, Marcus mcSweeney

Production

:

Motion Picture House Ltd.
Marcus McSweeney, David Leon
Marcus McSweeny has worked on a diverse range of film and video projects. He has been nominated for several awards including LUX best experimental short as well as twice being selected for 'Best of British' at Encounters film festival. He also has his own production company Three-Fold which he has worked on documentaries, music videos and commercial videos. He has recently worked with Gemma Arterton, Diplo and Lee 'Scratch' Perry on short documentary projects. He also recently created a film for William Tempest which was shown at London Fashion week. He began his professional career as an editor at Saatchi & Saatchi's.
David Leon recently appeared in Guy Ritchie's Empire award winning Rock'n'Rolla although became known to television audiences for his role as Troy Gillespie in the BAFTA nominated Cutting It. It is his film work that established him as one of Screen International's 'one to watch'. David's first opportunity was given to him by Oliver Stone playing Hermolaus in the biopic Alexander. David co-directed the short film Father with Marcus McSweeney in 2008, and Man and Boy is the second short film by the directing duo.