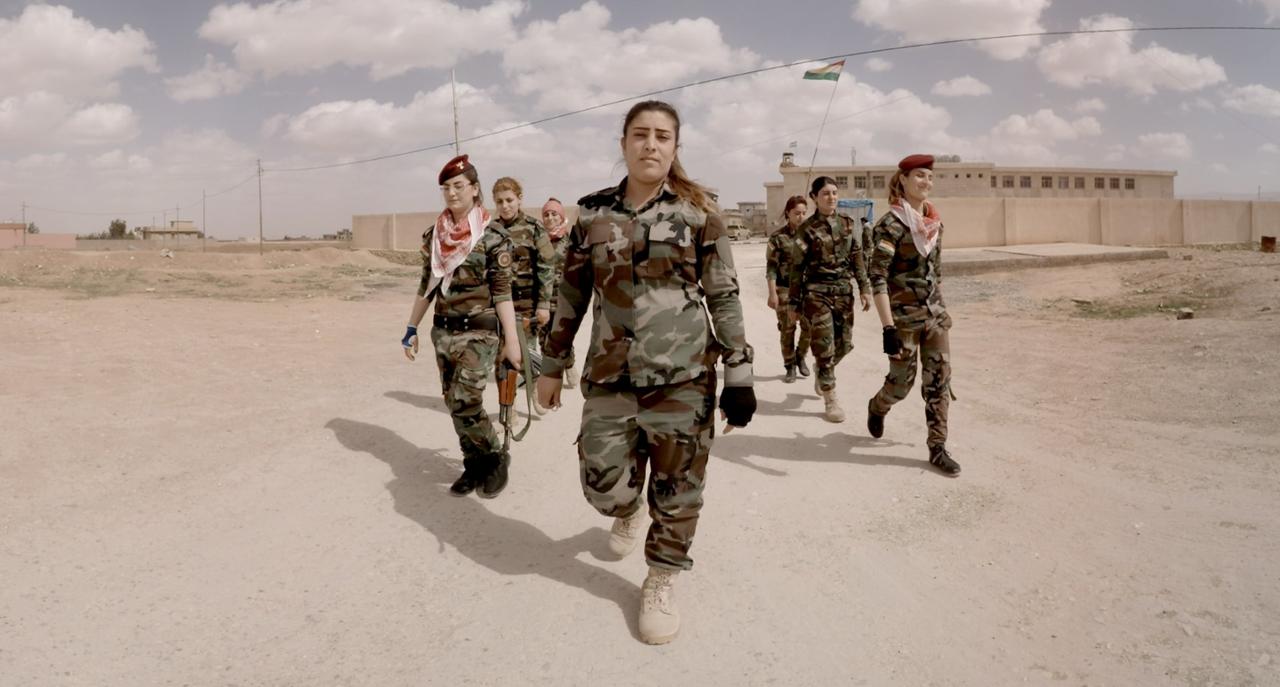 The Sun Ladies
In 2014, ISIS fighters invaded Iraq and targeted the Yazidi community of Sinjar. The men were killed and the women and girls taken as sex slaves. Some of the women who escaped started a female-only fighting unit called the Sun Ladies in order to bring back their sisters and protect the honor and dignity of their people.
The Sun Ladies VR experience is an in-depth look at the personal journey of the captain of the Sun Ladies, Xate Singali, from her roots as a famous singer in Kurdistan to her new life as a soldier on the front lines, risking everything to stop the violence against her people.
USA
2018, 7 min

Director

:

Celine Tricart, Christian Stephen

Director of photography

:

Celine Tricart

Editor

:

Mark Simpson

Music

:

Ed Harcourt

Producer

:

Maria Bello
Celine Tricart, Christian Stephen
Celine Tricart is a director with a strong visual sense whose works have been showcased at numerous festivals including the Sundance Film Festival, the Austin Film Festival, the Clermont-Ferrand Film Festival, and the Chicago Film Festival. Among other accolades, she is a recipient of the Advanced Imaging Society's Creative Award. Celine directed two PSAs, including a Telly Award-winning spot for the LA River Revitalization Corporation featuring numerous aerial shots filmed using a drone. She recently worked on the camera crew of HBO's Westworld. Celine Tricart is also a world-renowned 3D and virtual reality expert who has worked on cutting-edge franchise films such as the fourth and fifth instalments of Transformers.
Christian Stephen is a journalist, filmmaker and writer from London, England. Over the past five years, he has specialized in multimedia coverage of hostile environments and conflict zones, with a focus on humanitarian stories. In July 2015, he traveled to Aleppo, Syria to shoot the world's first-ever virtual reality footage from a war zone. Christian has covered conflicts in Iraq, Syria, Afghanistan, Gaza, the Central African Republic, Nigeria, Nepal, Turkey, India, Indonesia, and Sri Lanka, among others. His work has been featured in more than 200 international news outlets including AP, BBC, The New York Times, The Guardian, The Washington Post, the Huffington Post, and Business Insider.