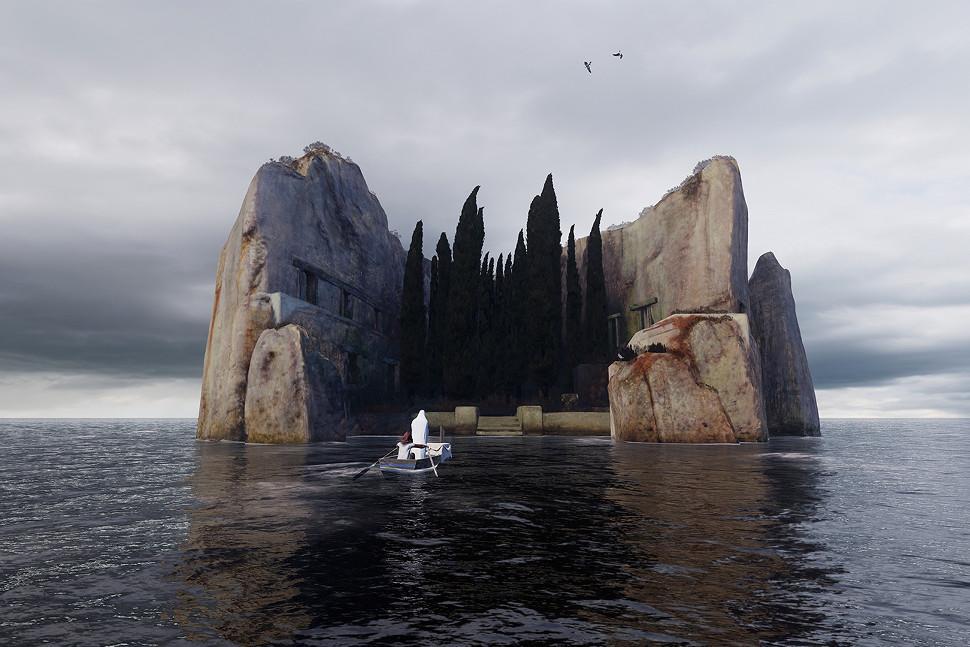 Isle of the Dead
Isle of the Dead is a timeless journey, starting from an everyday apartment and ending at the Final Destination, guided by Charon, ferryman of the Underworld. This VR experience is a loose recreation of the eponymous 1883 painting by the Swiss symbolist Arnold Böcklin. The famous masterpiece also inspired a symphonic poem by Rachmaninoff, which forms a perfect soundtrack to accompany the experience.

France
2018, 8 min

Director

:

Benjamin Nuel

Screenplay

:

Benjamin Nuel, Clémence Madeleine-Perdrillat

Music

:

Sergei Rachmaninov

Art Director

:

Hugo Arcier – Studio N°I30

Coproduction

:

ARTE France

Producer

:

Oriane Hurard

Production

:

Les Produits Frais
Benjamin Nuel
Born in 1981 in Saint-Étienne, France, Benjamin Nuel is a graduate of the Strasbourg School of Decorative Arts and the Le Fresnoy Studio National des Arts Contemporains. Since starting his career, he has alternated between traditional cinema and the art of videogames. His work Hotel, co-produced by ARTE, has been showcased at more than fifty international events. After this, he created another videogame, The Reversal, and two short fiction films. In 2017, he directed Legacy, a sci-fi adventure VR film. Isle of the Dead is his second VR piece.