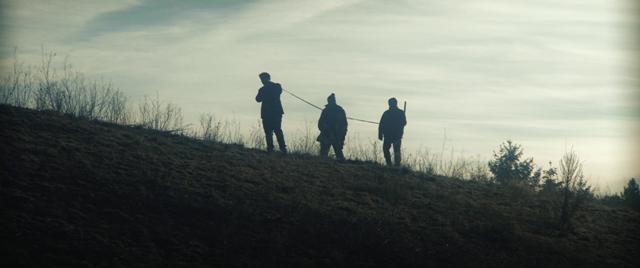 Diversion
Joël, a small town journalist, goes to cover a case in the French countryside. When he stops after running over a dog on the road, he finds himself trapped in the stories he usually writes.

France
2018, 23 min

Director

:

Mathieu Mégemont

Director of photography

:

Hugues Espinasse

Editor

:

Joris Laquittant

Screenplay

:

Mathieu Mégemont

Music

:

Mathieu Mégemont

Cast

:

Philippe Ohrel, Alexandre Picot, Éric Poulain,

Contacts

:

Insolence Productions

Producer

:

Anaïs Bertrand

Production

:

Insolence Productions
Mathieu Mégemont
Mathieu Mégemont is a writer, director, and musician. He produced two documentaries before moving into fiction. In 2012, he directed Övo, his first short film, produced by Shellac Sud. Food, a feature-length genre film with Insolence Productions that received CNC's Aide à la réécriture, was made after a stint at the Atelier Scénario at La Fémis. His short film Diversion won the SoFilm/Canal+ residencies. Mathieu is a script consultant for various production companies and teaches dramaturgy. He is also co-programmer for a cycle of genre films at the Utopia Bordeaux cinema.