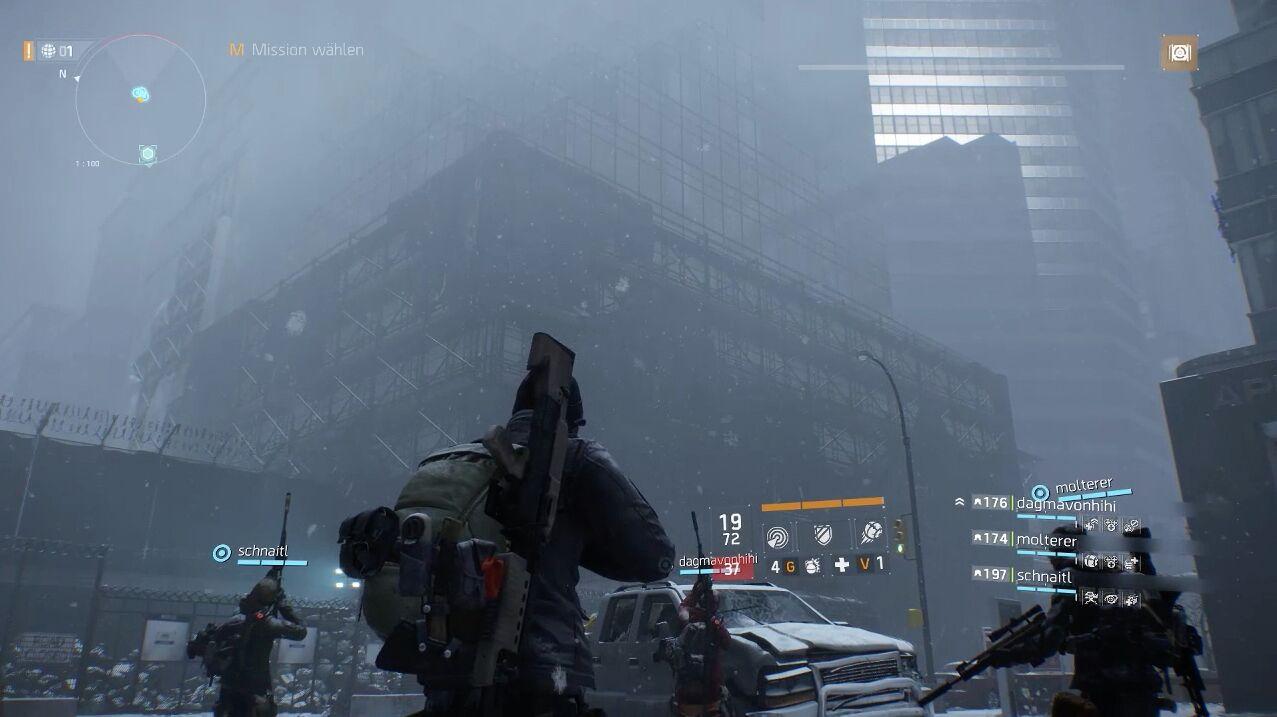 Operation Jane Walk
The film is based on the dystopian multiplayer shooter Tom Clancy's The Division. The game's digital war zone is appropriated with the help of an artistic operation: Within the rules of the game's software, the militaristic environment is re-used for a pacifist city tour. Those engaging in this urban stroll avoid combat whenever possible and become peaceful tourists in a digital world that is a detailed replica of Midtown Manhattan. While walking through the post-apocalyptic city, issues such as architectural history, urbanism, and the game developer's interventions into the urban fabric are discussed.
Austria
2018, 16 min

Director

:

Leonhard Müllner, Robin Klengel

Director of photography

:

Leonhard Müllner

Editor

:

Robin Klengel, Leonhard Müllner

Screenplay

:

Robin Klengel, Leonhard Müllner

Cast

:

Jacob Banigan

Producer

:

Robin Klengel, Leonhard Müllner
Leonhard Müllner, Robin Klengel
Robin Klengel was born in 1988 in Graz. He lives and works as an artist, illustrator, and cultural anthropologist in Vienna and Graz. Robin situates his work between art, science, and social-political involvement, and has participated in various projects and publications in this field.
Leonhard Müllner, born in 1987 in Graz, lives and works in Vienna as a visual artist and media researcher. He studied visual art and media art at UFG Linz, HGB Leipzig, and the Academy of Fine Arts Vienna. His art involves public intervetions as well as interventions into the digital space.