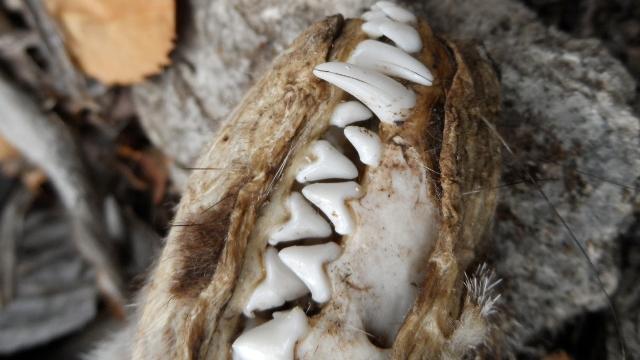 animistica
The film opens with the viewer awakening as if inside a restless dream, transformed into a strange vermin. The camera assumes the perspective of an insect burrowing through the dark crumbling underground, reminiscent of the community of beetles swarming under the idyllic green facade of the lawn in David Lynch's famous opening sequence of Blue Velvet. However, this is no ordinary soil.

Austria, Germany, Mexico
2018, 7 min

Director

:

Nikki Schuster

Editor

:

Nikki Schuster

Screenplay

:

Nikki Schuster

Production

:

fiesfilm
Nikki Schuster
Nikki Schuster was born in Austria in 1974 and currently lives in Berlin, where she works as an animation artist and sound designer. Her films have been screened at numerous international film festivals and exhibitions. Beside her film productions, she also does motion design for theater, television, and installations and leads animation workshops. In 2010, she was as an artist-in-residence in Paris and Buenos Aires, and in 2012 she was in Taipei for her Recyclers film project, which to date includes four movies.