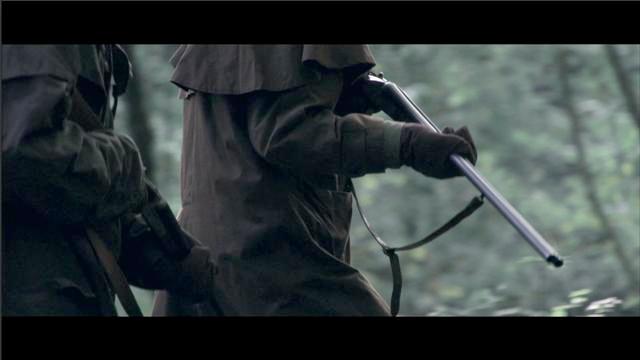 All Men Are Called Robert
A naked man, his body covered with bruises, is running through the woods. Suddenly, he stops: Who is that mysterious woman calling for help? And who are those men trying to shoot him?

France
2010, 7 min

Director

:

Marc-Henri Boulier

Director of photography

:

Stéphane Degnieau

Editor

:

Marc-Henri Boulier

Screenplay

:

Marc-Henri Boulier

Music

:

Jérôme Gaillard

Cast

:

Gwenaël Pzrydatek, Jean-François Picotin, Alexis Samailovitch, Thomas Baelde

Art Director

:

Édouard Courtois

Producer

:

Anaïs Bertrand

Production

:

Insolence Productions, R!Stone Productions
Marc-Henri Boulier
After studying fine arts at university, Marc-Henri Boullier made ​​his first short film Crab Dance in 2000. At the same time and after a brief stint in advertising, he began a career as a video artist and filmmaker. In 2010, he directed All Men Are Called Robert, produced by Anaïs Bertrand for Insolence Productions, which has won 41 awards to date at festivals worldwide. Juliet, also produced by Insolence Productions (2015), has earned more than 35 awards.