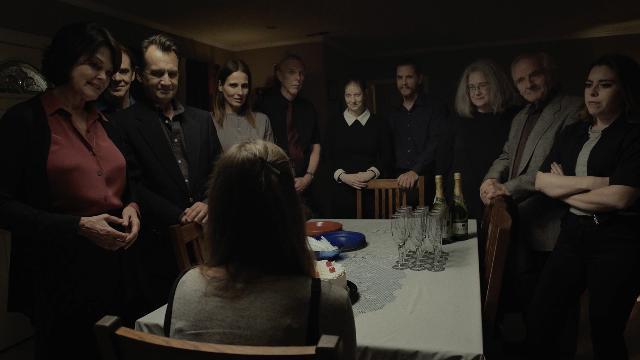 Special Day
Emily is a quiet girl from an unusual family. On the night of her 18th birthday, the family gathers to reveal an important secret, one that will shape the rest of her life.
USA
2018, 7 min

Director

:

Teal Greyhavens

Director of photography

:

Devin Cutter

Editor

:

Teal Greyhavens

Screenplay

:

Nikolai von Keller

Music

:

Brandon K Verrett

Cast

:

Maya Bowman, Laura Wernette, Caesar James

Contacts

:

Ink Run

Producer

:

Rachel Greenwald

Production

:

Ink Run / Spiral Pictures
Teal Greyhavens
The work of the filmmaking duo of Teal Greyhavens & Nikolai von Keller, a.k.a. Ink Run, includes short films, music videos, virtual reality experiences, and features. They have lived and worked in more than three dozen countries, have been written about by IndieWire and Filmmaker Magazine, and have screened their work at the Venice, Tribeca, AFI, New York, Sitges, Fantastic Fest, Cinequest, and many other film festivals. The duo's awards include Best Short Film at the London Independent Film Awards and Best Horror Short at the Los Angeles Film Awards, as well as multiple Vimeo Staff Picks. Then again, we could be lying about all of that. Who's to say?