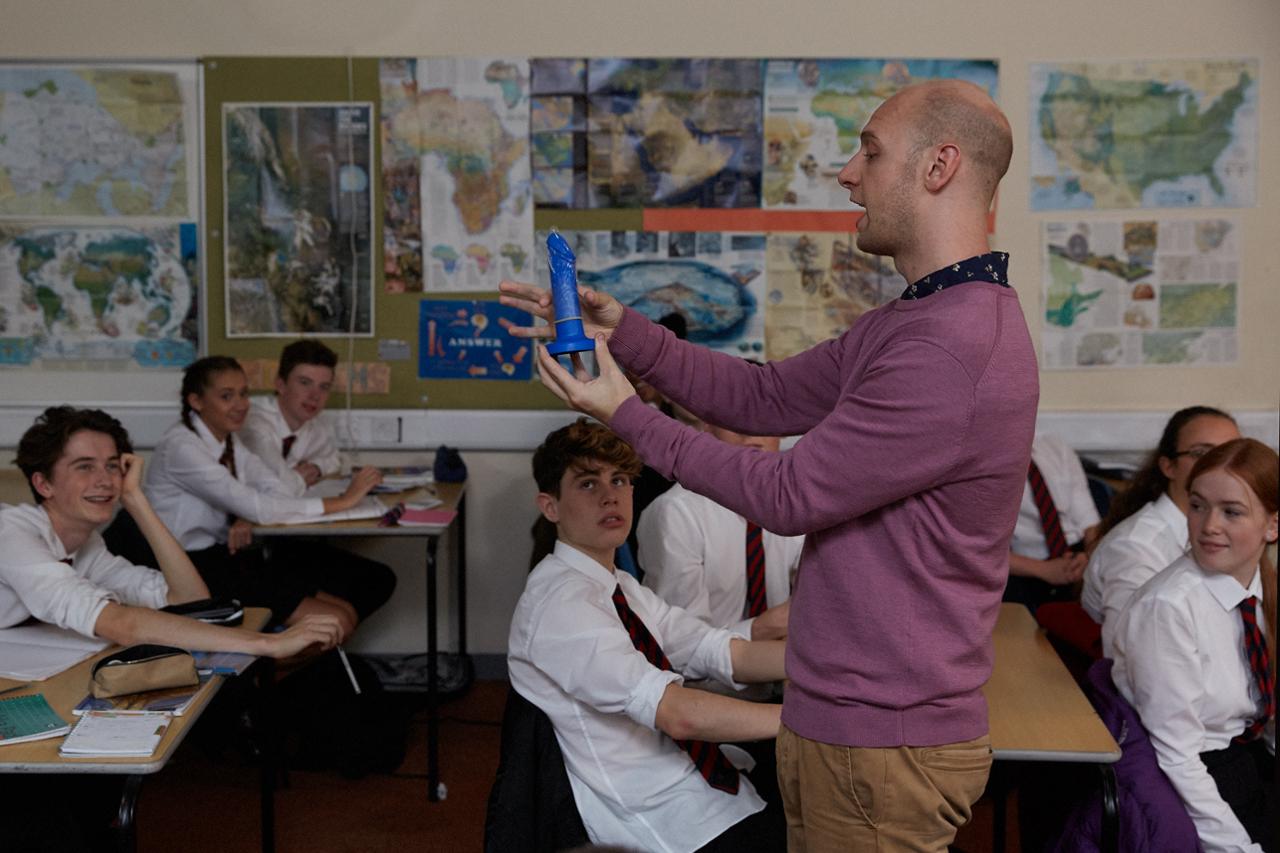 Sex Ed
Ed teaches sexual education at school, a job he usually loves. But today, it's the last thing he wants to do.

United Kingdom
2017, 13 min

Director

:

Alice Seabright

Director of photography

:

Steven Cameron Ferguson

Editor

:

Alice Seabright

Screenplay

:

Mark Weinman, Alice Seabright

Music

:

Roly Witherow

Cast

:

Mark Weinman

Art Director

:

Sophia Stocco

Producer

:

Anna Hargreaves

Production

:

Stan and Lola Films
Alice Seabright
Alice Seabright is a writer and director based in London. Her film Pregnant Pause premiered at the BFI London Film Festival and was longlisted for a BAFTA. Her first short film, Dream Girl, won a Virgin Media Award in 2012 and was shown at Picturehouse cinemas across the UK for a year. Alice is currently developing the feature script Out of Mind, which won the 2016 Shore Scripts Screenwriting competition and the 2017 Screenwriting Goldmine competition. Alice was a participant in Film London's Microwave scheme in 2016, through which she developed the feature film Borderline. Aside from working on her own projects, Alice has worked in development at Heyday Films, where she worked on Paddington (dir. Paul King), The Light between Oceans (dir. Derek Cianfrance), and Testament of Youth (dir. James Kent).