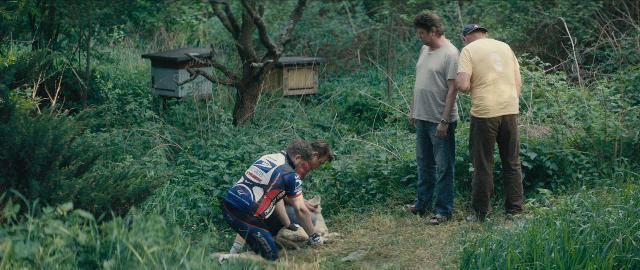 Sugar and Salt
Each of us has to go to a better place. Death is final destination where nobody wants to go. But all of us must eventually come to terms with it over the course of our lives.

Czech Republic
2018, 19 min

Director

:

Adam Martinec

Director of photography

:

David Hofmann

Editor

:

Matěj Sláma

Screenplay

:

Adam Martinec

Music

:

Dálava

Cast

:

Jan Kyják, Marek Majnuš, Leoš Noha, Karel Martinec, Luboš Velička

Art Director

:

Zuzana Formánková

Producer

:

Adam Martinec

Production

:

FAMU - Filmová a televizní fakulta Akademie múzických umění v Praze
Adam Martinec
Adam Martinec was born and raised on the Czech-Polish border, where he was instilled with a specific love for this part of the country. He studied philosophy and film theory in Olomouc, followed by directing at FAMU in Prague. Inspired and motivated by the works of classic movie legends, he has been trying to understand how to apply their principles to cinema today, while remaining fully aware of the inexhaustible potential of the cinematic language and of his as-yet undeveloped skills, which he is working to improve at FAMU.