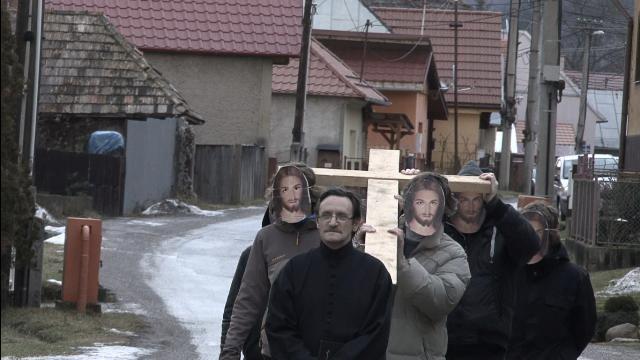 Havenofear
Religious fanaticism can have many faces. Some blow themselves up, while others wear masks of Jesus Christ. The film is a description of life in the village of Nebojsa in southern Slovakia near the Hungarian border.

Slovak Republic
2017, 14 min

Director

:

Jakub Gajdoš

Director of photography

:

Jakub Gajdoš

Editor

:

Jakub Gajdoš

Screenplay

:

Jakub Gajdoš

Music

:

Mikuláš Kužela

Cast

:

Ondrej Podhradský, Samuel Vízner, Alžběta Vagadayová, Gabriel Obenauer

Production

:

Academy of Arts Banska Bystrica
Jakub Gajdoš
Jakub Gajdoš studied at the Academy of Arts in Banská Bystrica, which is where he shot his first short film, Havenofear. He is currently working on several projects that, like his debut, try to incorporate elements of documentary film.