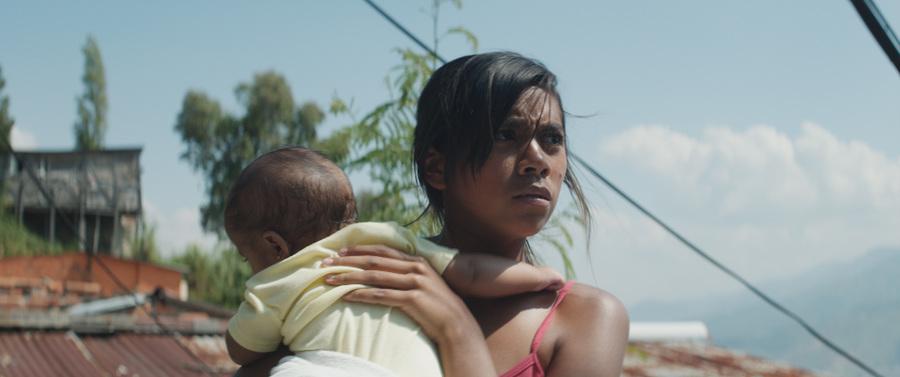 Leidi
Leidi lives with her mom and her baby. Her boyfriend, Alexis, hasn't shown up in days. One sunny morning, after bathing her baby, Leidi is sent to buy plantains. Outside, a guy tells her he has seen Alexis with another girl. Leidi won't return home until she finds the father of her child.

Colombia, United Kingdom
2014, 15 min

Director

:

Simón Mesa Soto

Director of photography

:

Juan Sarmiento

Editor

:

Ricardo Saraiva

Screenplay

:

Simón Mesa Soto

Cast

:

Alejandra Montoya Villa, Hector Alfredo Orrego, Josselin Torres Velásquez

Art Director

:

Tatiana Vera

Producer

:

Diana C. Patiño Martínez
Simón Mesa Soto
Director/screenwriter Simón Mesa Soto was born in Medellín, Colombia, in 1986. He studied audiovisual communications at the Universidad de Antioquia, where he also worked as a lecturer in film editing before moving to the UK. In 2014, he finished his studies in filmmaking at The London Film School. Leidi is his graduation project.