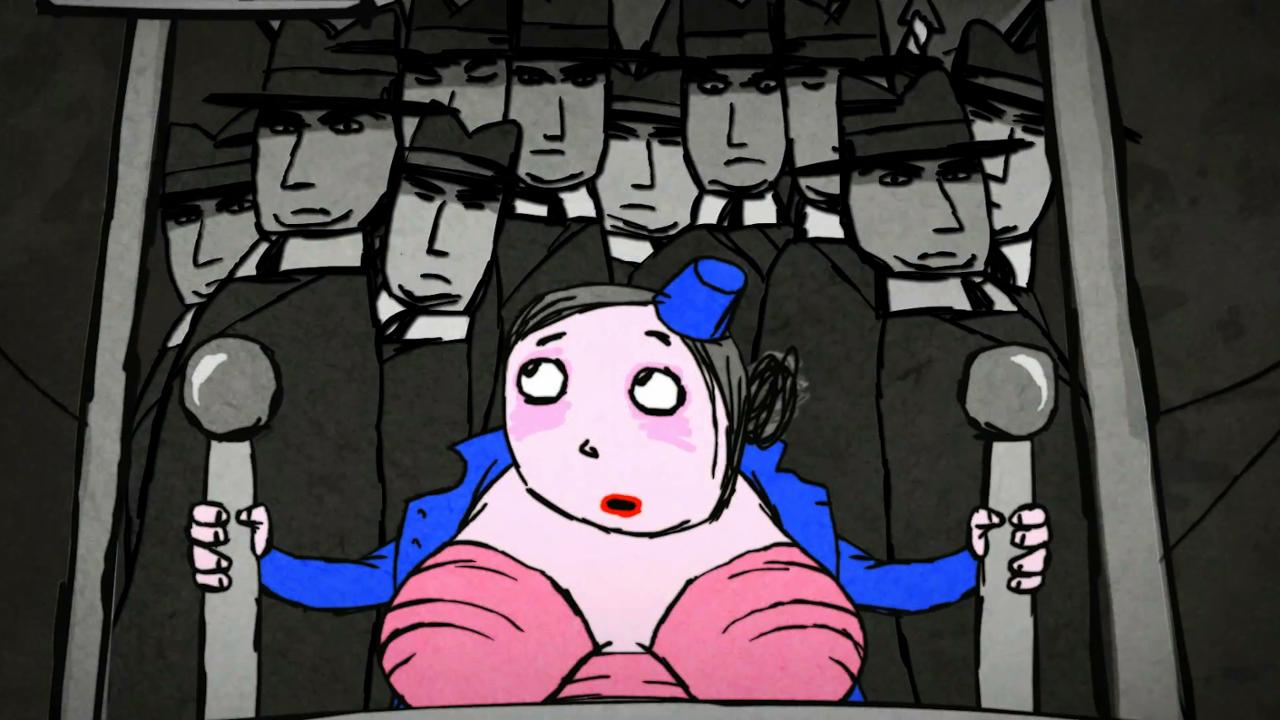 Tram
The humdrum daily routine for a female tram conductor. As they do every morning, men get on the tram to go to work, one after another, all the same, quiet, grey, apathetic. And yet, on this day, following the jolts and the road's vibrations, to the rhythm of the tickets inserted in the ticket-stamping machine, she finds herself turned on and the vehicle gets erotic. Her desire turns reality into a surrealistic and phallic fantasy. She then takes a ride on the passengers' giant blushing penises.

Strike up the band!
Czech Republic
2012, 7 min

Director

:

Michaela Pavlátová

Editor

:

Miloš Krejcar, Michaela Pavlátová

Screenplay

:

Michaela Pavlátová

Music

:

Petr Marek

Coproduction

:

Sacrebleu

Production

:

Negativ
Michaela Pavlátová
Michaela Pavlátová was born in 1961 in Prague, Czech Republic. She studied animation at the Academy of Arts, Architecture and Design in Prague. As a director of animated films, she has earned numerous awards at international film festivals, including an Oscar nomination for Words, Words, Words, the Grand Prix in Montreal, and accolades at Berlin, Tampere, Hiroshima, and Stuttgart. Her short animated film, Repete, has also won a series of awards including the Grand Prix at the Hiroshima International Animation Festival and a Golden Bear in Berlin. In 2006, she created the animated film Carnival of Animals together with illustrator Vratislav Hlavatý. Later, she turned to live action films and in 2008 she completed her second feature film Night Owls, but she continues to make animated films as well. Michaela is also an illustrator and teaches animation. She lives and works in Prague.