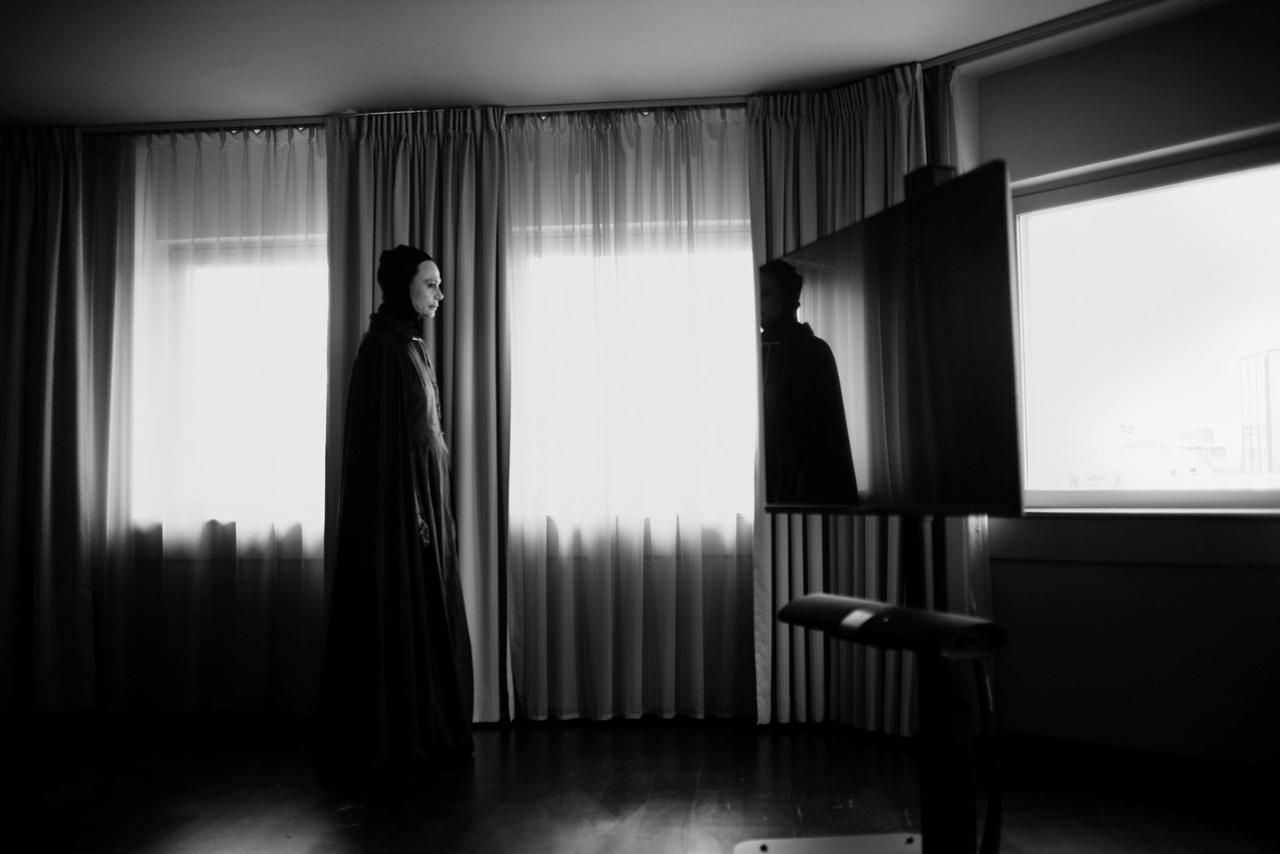 Bergmans Reliquarium
Bergmans Reliquarium is a visual play with references to Ingmar Bergman's holiest secrets. It is a pop-music video that tries to connect to Bergman's oeuvre by borrowing, mirroring, cropping, replicating, and caricaturing. A tribute to one of our era's greatest visual creators.
Sweden
2018, 8 min

Director

:

Tomas Alfredson

Director of photography

:

Olof Johnson, Tomas Alfredson, Jesper Waldersten

Screenplay

:

Jesper Waldersten, Tomas Alfredson

Music

:

Veronica Maggio, Joakim Berg

Cast

:

Veronica Maggio, Lena Olin

Coproduction

:

SVT, Chimney

Producer

:

Fatima Varhos

Production

:

Another Park Film
Tomas Alfredson
Tomas Alfredson (Stockholm, 1965) is an actor and the director of several short films and works for television. He shot the feature-length films Bert: The Last Virgin (1995), Kontorstid (2003), and Four Shades of Brown (2004), the last of which was shown at the 2004 Karlovy Vary International Film Festival as part of the Variety Critics' Choice section. His fourth feature-length film Let the Right One In (2008), which earned him the Swedish national award for best film, was shown at the Rotterdam and Tribeca film festivals. In 2011, he directed the successful spy drama Tinker Tailor Soldier Spy.