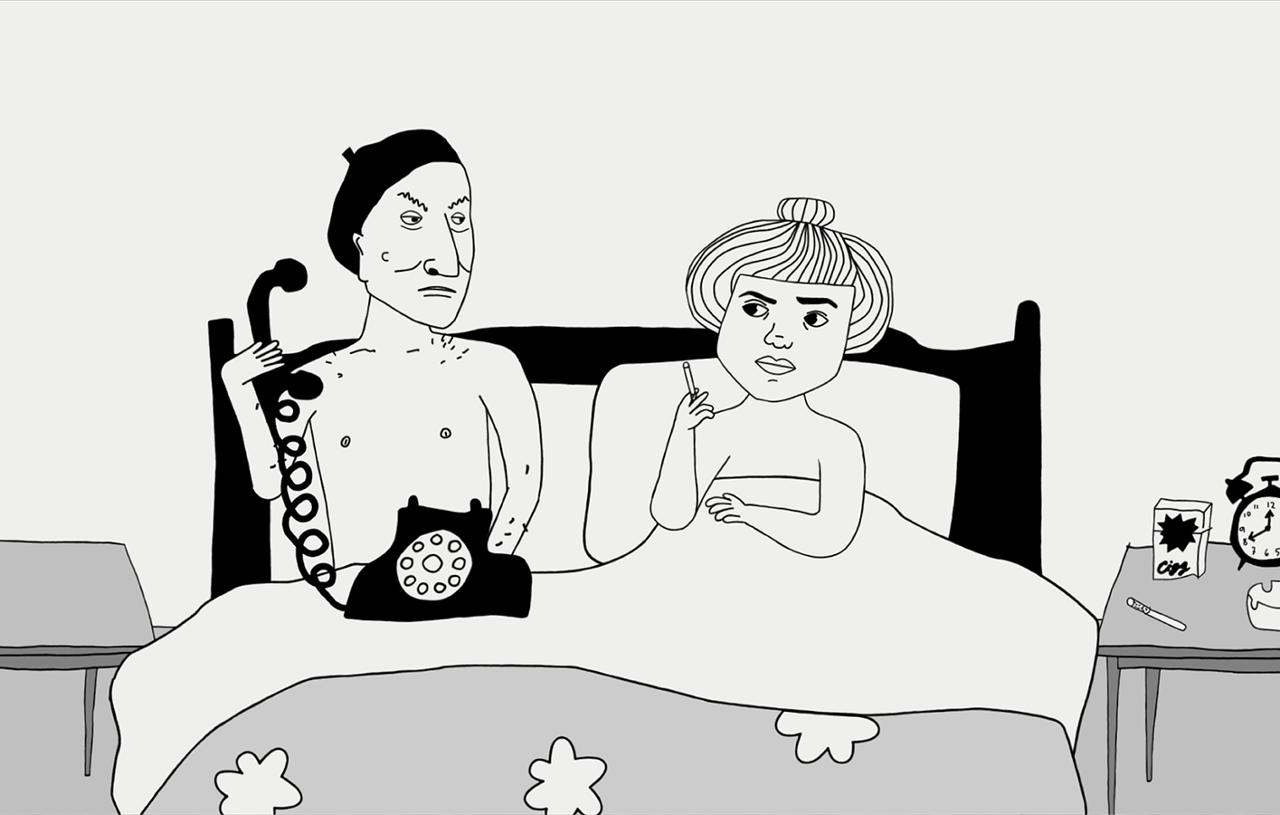 Vox Lipoma
In the 1960s, a lipoma starts to grow on the right side of Ingmar Bergman's face. It gets bigger and bigger, and then suddenly, shortly after the premiere of The Silence, it disappears. In the 1990s, the lipoma miraculously appears again, but with a different color. What is the meaning of this lipoma? Where did it go? Why did it come back?

Sweden
2018, 11 min

Director

:

Jane Magnusson

Editor

:

Johan Sonestedt, Paulina Brink, Veronica Wallenberg, Aurora Febo, Henrik Stensnäs, Sanny Vestmalm

Screenplay

:

Liv Strömquist, Jane Magnusson

Music

:

Jonas Beckman, Lars Kumlin

Cast

:

Thorsten Flinck, Frank Dorsin

Coproduction

:

SVT

Producer

:

Cecilia Nessen

Production

:

B-Reel Films
Jane Magnusson
Jane Magnusson (1968, Sweden) is a writer, film critic, and filmmaker. She studied film and media studies at Brown University in the USA. In 2012, she collaborated with Hynek Pallas on the documentary television series Bergmans Video, which was later developed into the feature documentary Trespassing Bergman (2013). Her films premiered at the Warsaw (Cupcake, 2014), Sundance (Vox Lipoma, 2018) and Cannes film festivals (Bergman – A Year in a Life, 2018). Jane has written novels and short stories and is the co-author of the international bestseller The Gentle Art of Swedish Death Cleaning. Bergman – A Year in a Life earned her the 2018 European Film Academy Award for Best Documentary.