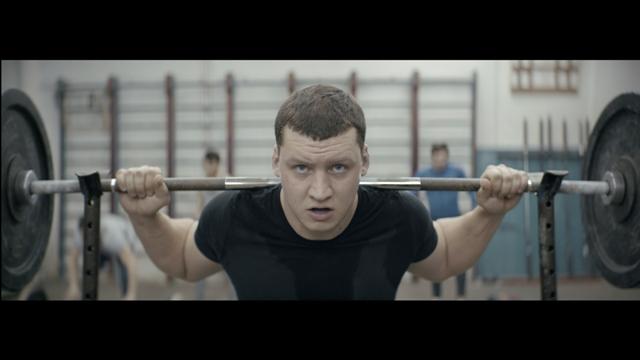 Weightlifter
Professional weightlifter Petro is preparing for an important competition. But before the competition, he receives tragic news that forces him to make a difficult decision. Petro's inner conflict makes him into more than just a mechanical bundle of muscles.
Ukraine, Poland
2018, 30 min

Director

:

Dmytro Sukholytkyy-Sobchuk

Director of photography

:

Michał Rytel-Przełomiec

Editor

:

Dmytro Sukholytkyy-Sobchuk

Screenplay

:

Dmytro Sukholytkyy-Sobchuk

Cast

:

Aleksandr Loy, Valeria Khilko, Yuriy Shcherbyna, Maxim Bereznuk

Art Director

:

Ivan Mikhaylov, Olga Iurasova

Coproduction

:

STUDIO GARMATA FILM, POLISH FILM SERVICE

Producer

:

Ewa Jastrzebska

Production

:

Studio Munka
Dmytro Sukholytkyy-Sobchuk
Dmytro Sukholytkyy-Sobchuk graduated from the Kyiv National Karpenko-Kary University of Theatre, Cinema and Television in 2013. During his studies, he made several short films, which were screened at and received awards from various international festivals. He also participated in the 2013 Berlinale Talents. He is a contributor to the Babylon#13 documentary project (cinema of civil protest) in Kyiv, Ukraine, and helps to organize the Terrarium Ukrainian Script Platform. He participated in the TorinoFilmLab 2016 Script&Pitch and is a member of the National Union of Filmmakers of Ukraine, the Ukrainian Film Academy, and the EFA (European Film Academy).