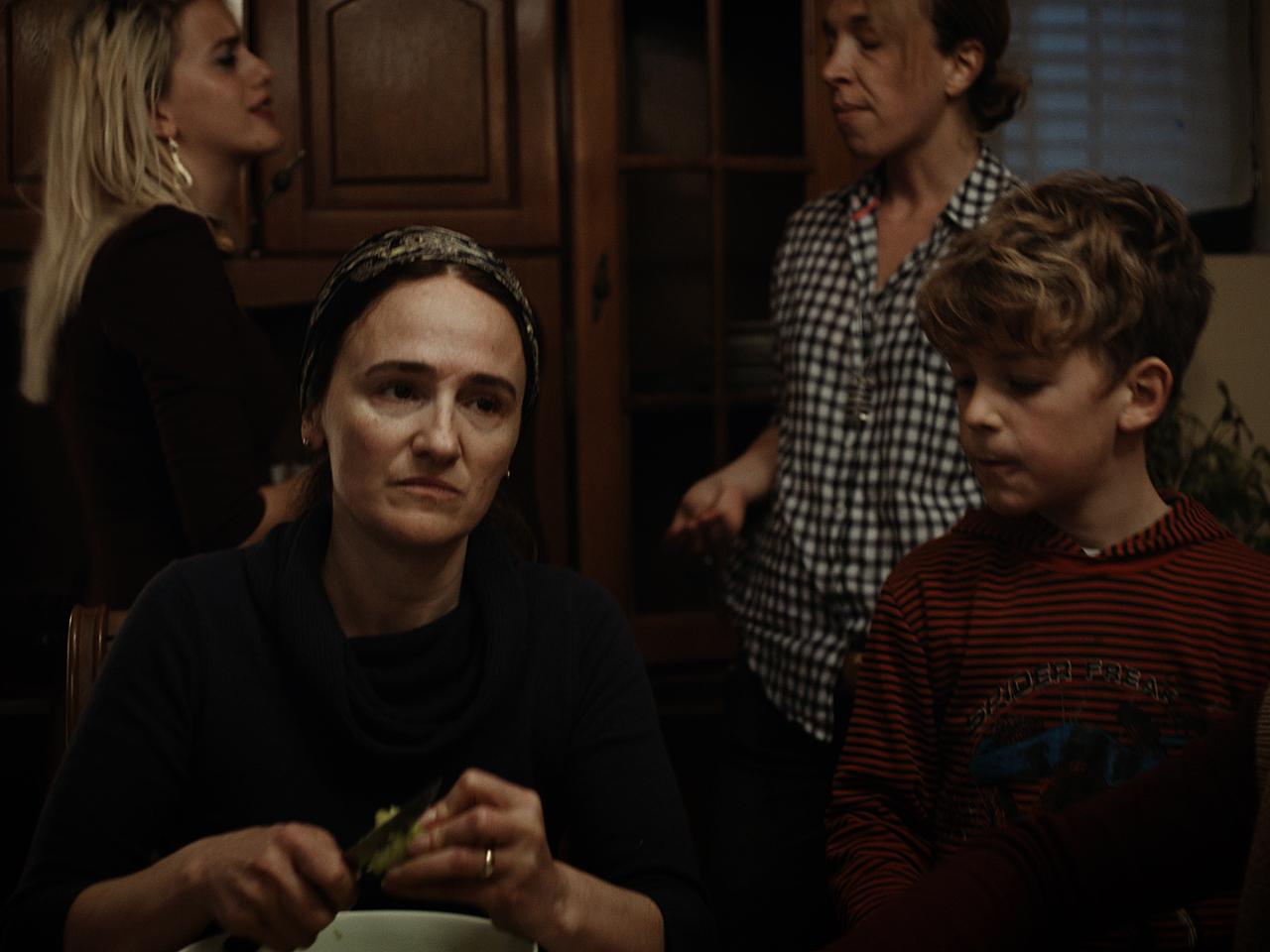 Fence
Several women from different generations of the same family loudly confront each other with their views on life, love, desire, and the patriarchy. The family gathering turns into chaos while the youngest one – the only boy – looks for an escape.

Kosovo, Croatia, France
2018, 15 min

Director

:

Lendita Zeqiraj

Director of photography

:

Sebastien Goepfert

Screenplay

:

Lendita Zeqiraj

Cast

:

Arti Lokaj, Ilire Vinca, Adriana Matoshi, Melihate Qena, Rozafa Celaj

Art Director

:

Lendita Zeqiraj

Coproduction

:

Woof Films, Sacrebleu Production

Producer

:

Bujar Kabashi

Production

:

N'ART FILMS
Lendita Zeqiraj
Lendita Zeqiraj studied visual arts at the Academy of Arts in Prishtina, Kosovo. She is an award-winning film director who was declared National Filmmaker of the Year in 2014 and was awarded the Annual Film Excellence Award for Cinematic Achievements by the Kosovo Ministry of Culture. She has worked on numerous short and documentary films, which have been screened at many festivals and won prizes at several of them. Her short film, Balcony, premiered in the Orizzonti Competition at the 70th Venice Film Festival and was awarded the Special Jury Award at the 2013 AFI FEST. In 2017, she finished her feature film debut, Aga's House.