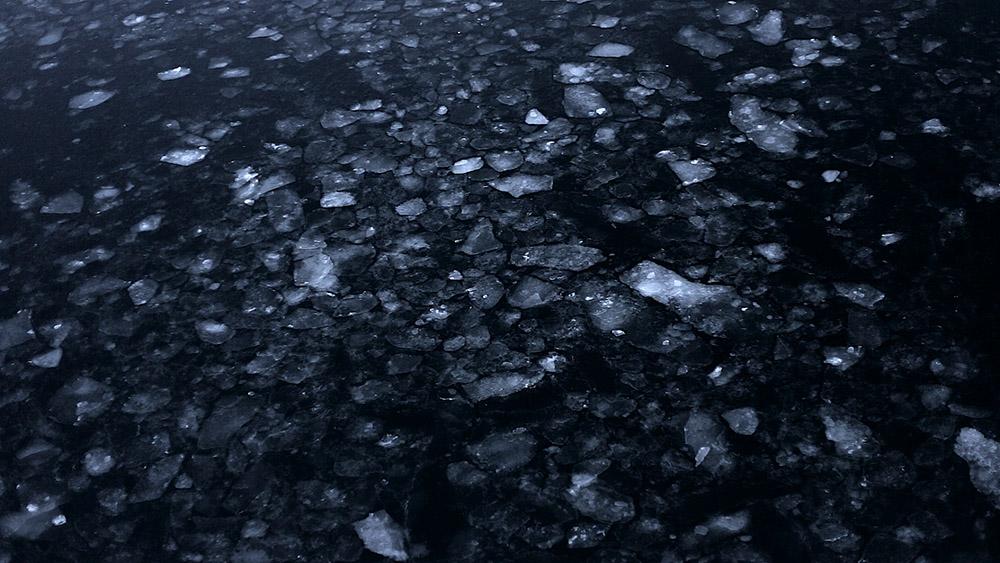 Anina
A container ship is not an inanimate object. A ship that travels thousands of miles on the high seas is full of life, stories, tragedy, and hope. The harbors reached, the industrial landscape one encounters, the cargo that floats along an endless ocean. Anina is a psycho-geographic film essay documenting the ethnographic tendencies of the industrial landscape and its malevolent stature over the individual. The shipping industry's ever-shifting landscape, which affects even your interaction with this text, crafts its own mythology.
United Kingdom
2017, 19 min

Director

:

Alcaeus Spyrou

Director of photography

:

Alcaeus Spyrou

Editor

:

Alcaeus Spyrou

Screenplay

:

Alcaeus Spyrou

Music

:

Chris Loupis

Producer

:

Alcaeus Spyrou
Alcaeus Spyrou
Alcaeus Spyrou (Elbasan, Albania, 1991) is a visual artist working with the cinematic image. In his work, Alcaeus takes a psychoanalytic approach to cinema in order to deconstruct the medium's interdependent nature. Through this process, he searches for new dialects of the cinematic language. By combining the two antithetical genres of fiction and non-fiction he establishes connections with the alienated environment. He informs the mythologies of contemporary migration that reveal collective trauma as the substance of our intricate relations to the Other. Alcaeus is currently studying for an MA in artistic research at the Royal Academy of Art in The Hague, Netherlands. Anina is his directorial debut.