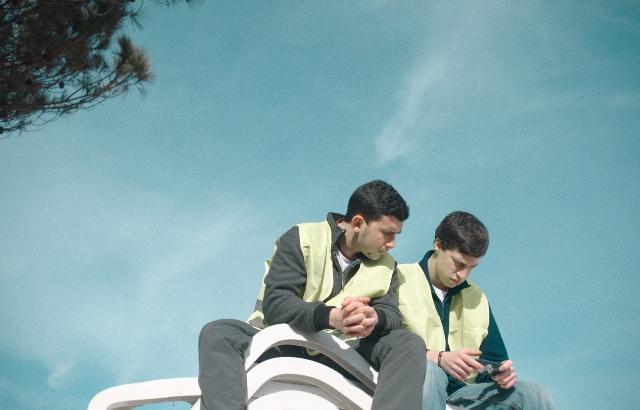 The Summer And All the Rest
At the end of the summer, when the last tourist ferries leave and most of young Marc-Antoine's friends have left for the mainland to study or to work, he and his friend Mickael remain behind on the deserted island. Mickael is full of plans to leave, but can Marc-Antoine escape his entrenched routine?

Netherlands
2018, 18 min

Director

:

Sven Bresser

Director of photography

:

Sam du Pon

Editor

:

Lot Rossmark

Screenplay

:

Sven Bresser 

Music

:

Tess van der Velde

Cast

:

Marc Antoine Innocenti, Mickael Danguis

Art Director

:

Maeve Human

Producer

:

Steven Rubinstein Malamud, Marc Bary

Production

:

IJswater Films
Sven Bresser
Sven Bresser (b. 1992, Amsterdam) is a filmmaker based in Amsterdam, the Netherlands. He graduated with honors from the HKU University of the Arts Utrecht in 2016 with the short film Cavello. The film was nominated for the Tuschinski Award for Best Student Film at the Netherlands Film Festival and won the VERS Award for Best Film. His first short film after graduation, Summer and All the Rest, premiered at the 75th Venice International Film Festival.