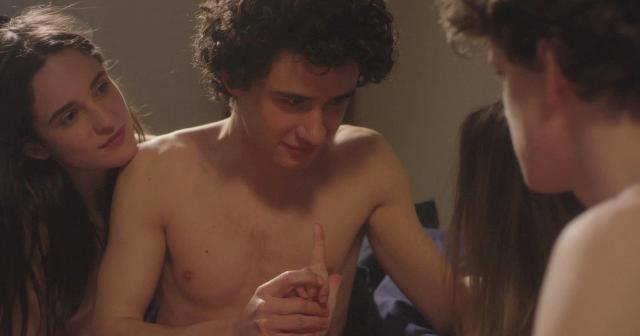 Aurore
Aurore, a sixteen-year-old teenage girl, discovers her body with her friends… With a supernatural finger.
France
2018, 18 min

Director

:

Mael Le Mée

Director of photography

:

Raphaël Vandenbussche

Editor

:

Aurélien Guégan

Screenplay

:

Maël Le Mée

Music

:

Amaury Chabauty

Cast

:

Manon Valentin, Lorenzo Lefebvre, Fiorella Campanella

Art Director

:

Pierre Moreau

Producer

:

Thierry Lounas, Claire Bonnefoy

Production

:

Capricci Films
Mael Le Mée
Mael Le Mée is a French trans-disciplinary artist whose artistic endeavors include performance art, installations, digital art, bio-art, theater, and cinema. He has also written about sixty episodes of cartoons broadcast internationally. Mael is currently co-developing two series and two feature films. As an artist, he is interested in the relationship between technology and the body, among other things.