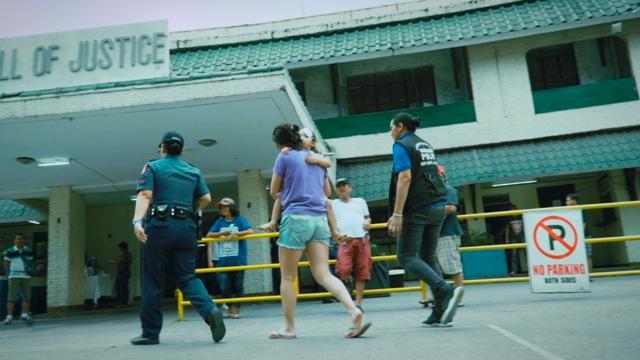 Judgement
Joy, a mother of a 4-year-old girl, finally decides to file a case under domestic violence against her abusive husband, Dante.
Philippines
2018, 15 min

Director

:

Raymund Ribay Gutierrez

Director of photography

:

Joshua Reyles

Editor

:

Diego Marx Dobles

Screenplay

:

Raymund Ribay Gutierrez

Music

:

Diwa De Leon

Cast

:

Max Eigenmann, Kristoffer King

Art Director

:

Ryan Faustino

Producer

:

Brillante MaMendoza

Production

:

Center Stage Productions
Raymund Ribay Gutierrez
Raymund Ribay Gutierrez is a Filipino director and screenwriter. He graduated from the Mapúa Institute of Technology with a bachelor's degree in Multimedia Arts and Sciences. His mentor is the independent filmmaker Brillante Ma Mendoza, and as a screenwriter he follows the school of another Filipino director and writer, Armando "Bing" Lao. His first short film Imago competed for the Palme d'Or in 2016 and has won multiple awards, including Best Short Cuts in Toronto International Film Festival in 2016. In 2018, his second short film, Judgement, was again nominated for the Palme d'Or for Best Short Film in Cannes (2018), a unique achievement at the age of 25.