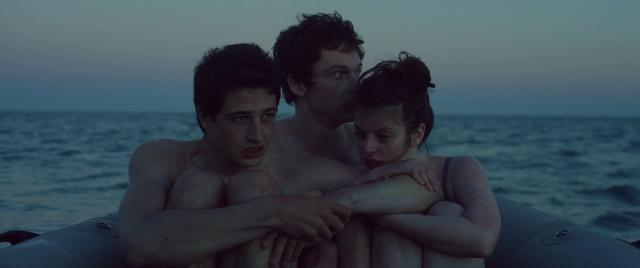 At Dawn
During their graduation party on a beach, three teenage friends take a ride into the darkness on a stolen dinghy. They wake up the next morning, lost at sea, with no food, water, or shelter.
France
2018, 22 min

Director

:

Julian Trauman

Director of photography

:

Aurélien Marra

Editor

:

Fabien Montagner

Screenplay

:

Julien Trauman, Sebastian Echegorri

Music

:

Alexandre Chaigniau

Cast

:

Juliette Bettencourt, Gaspard Meier-Chaurand, Constantin Vidal

Producer

:

Anaïs Bertrand, Annelise Mallard

Production

:

Insolence Productions
Julian Trauman
After studying at the Vancouver Film school in Canada, Julien Trauman worked as an assistant director and editor. He directed several short films before meeting with Anaïs Bertrand, who produced his first professional short film At Dawn, which he co-wrote with Sebastian Echegorri. Julien is currently developing a feature film with Insolence Productions.