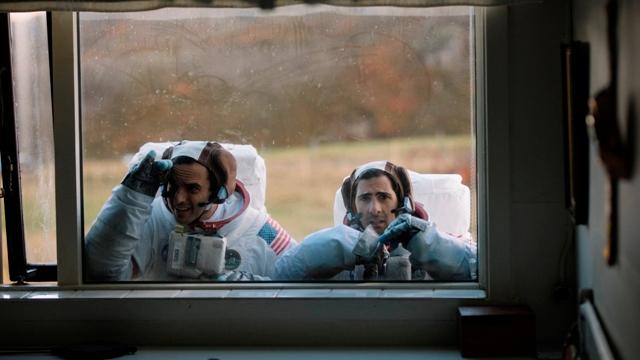 To Plant a Flag
In preparation for the moon landing in 1969, NASA sends a team of astronauts to the lunar landscapes of Iceland. Their hi-tech training mission soon discovers the obstacles one might encounter when faced with an Icelandic sheep farmer.

Norway
2018, 14 min

Director

:

Bobbie Peers

Director of photography

:

Jakob Ingimundarson

Editor

:

Jon Endre Mørk

Screenplay

:

Bobbie Peers

Cast

:

Jason Schwartzman, Jake Johnson, Ingvar E. Sigurðsson, Seth Morris

Producer

:

Ruben Thorkildsen

Production

:

Ape&Bjørn AS
Bobbie Peers
Bobbie Peers is a Norwegian writer/director who graduated from the London International Film School in 1999. His 2006 short Sniffer won the Palm D'Or at the Cannes Film Festival and went on to other festivals with great success. After several other acclaimed shorts, his debut feature The Disappearing Illusionist came out in 2015. That same year, Bobbie also released his first in a series of highly successful fantasy novels. Today he continues to both write and direct. To Plant a Flag is his sixth short film, which premiered this year at the Toronto IFF.