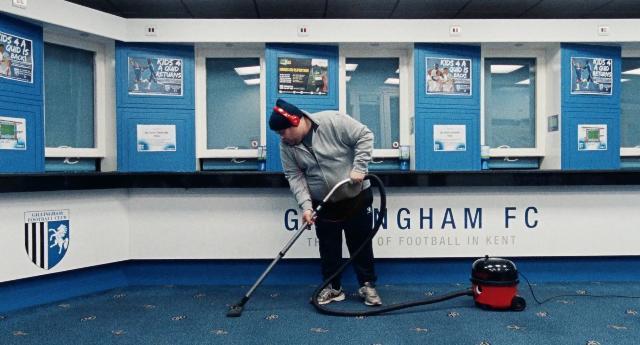 Make Aliens Dance
Gillingham, UK, 2018. Mike, a music producer in free fall, Dan, a sound engineer who is tired of his job, Murphy, the autistic brother with his headphones fixed to his ears, and Lilli, the mother, are going through a rough time in their lives. Mazzy, the youngest sibling, a singer with a superb voice, has disappeared. What do they have left of her? Hours of recordings: her magnificent voice was recorded onto countless tapes, which are carefully stored and filed away in the family studio.
Belgium, United Kingdom
2018, 25 min

Director

:

Sebastien Petretti

Director of photography

:

Sylvain Freyens

Editor

:

Luca Tontodonati

Screenplay

:

Sebastien Petretti, Fredrik Mjell

Cast

:

Alastair Natkiel, Calvin Dean, Eileen Pollock, Bob Goody, Colin Spaull, Carol Robb

Art Director

:

Luc Noë

Producer

:

Giuseppe Conti, Paul Meranger, Sebastien Petretti

Production

:

Wiegersma Fine Art, Abyssal Process, Luna Blue Film
Sebastien Petretti
Belgian director Sebastien Petretti started his career in film in 2006 as an assistant director on short films and commercials and is now directing both. His short films Family for Sale (2015) and Pink Velvet Valley (2016) were screened at various festivals (Palm Springs, BFI London, etc.). In 2016, Sebastien finished a third short called State of Emergency Motherfucker!, which earned the Best Comedy award at the Clermont-Ferrand ISFF. His latest movie, Make Aliens Dance, is a family drama set in a London suburb. Sebastien has a love for ironic storytelling with a wonderful eye for framing, detail, and intriguing casting.