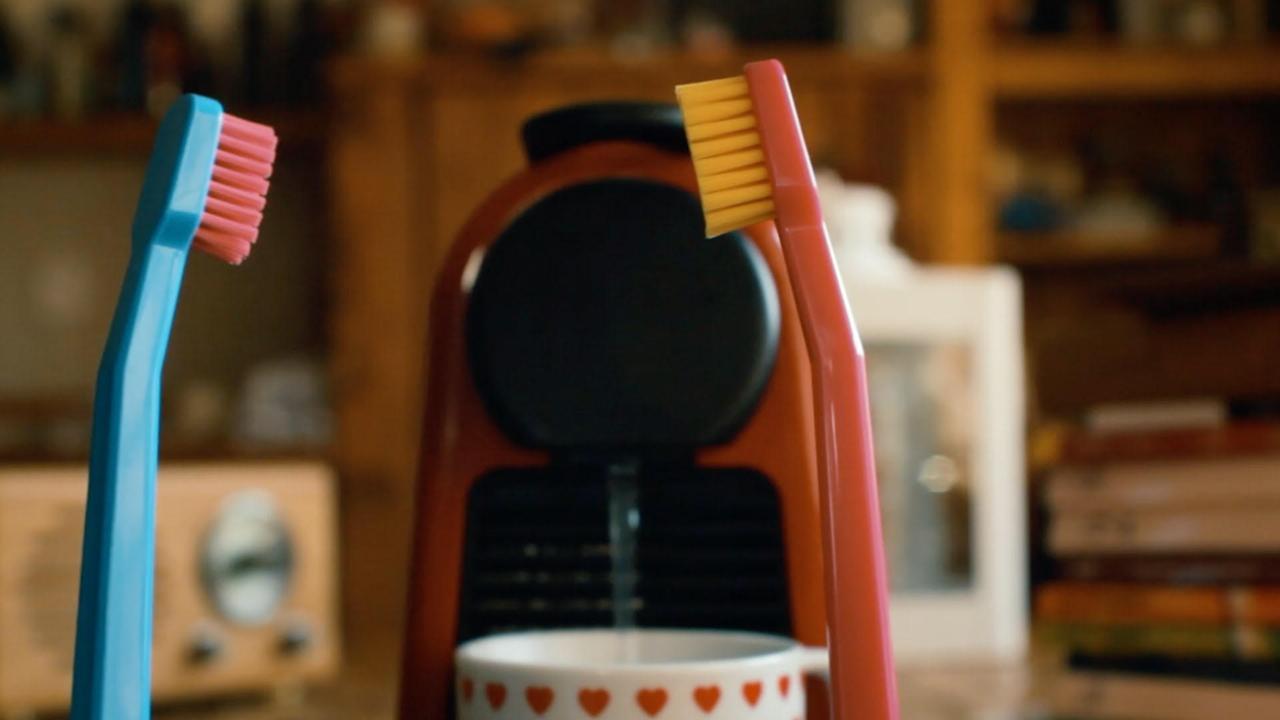 Brush Me Tender, Brush Me Sweet
This four-part miniseries from Dawson Productions was created spontaneously during the first lockdown, when it was impossible to shoot with actors or a crew. This love story about a complicated relationship between two toothbrushes in a world paralyzed by the pandemic was written by Jiří Mádl, who shot it over seven days in his flat with just the aid of a cameraman and sound engineer.
Films can be seen at cinemas in Prague and throughout the Czech Republic, but also online at www.kviff.tv, were you can vote for the Audience Awards and win a festival pass for the 55th Karlovy Vary International Film Festival.