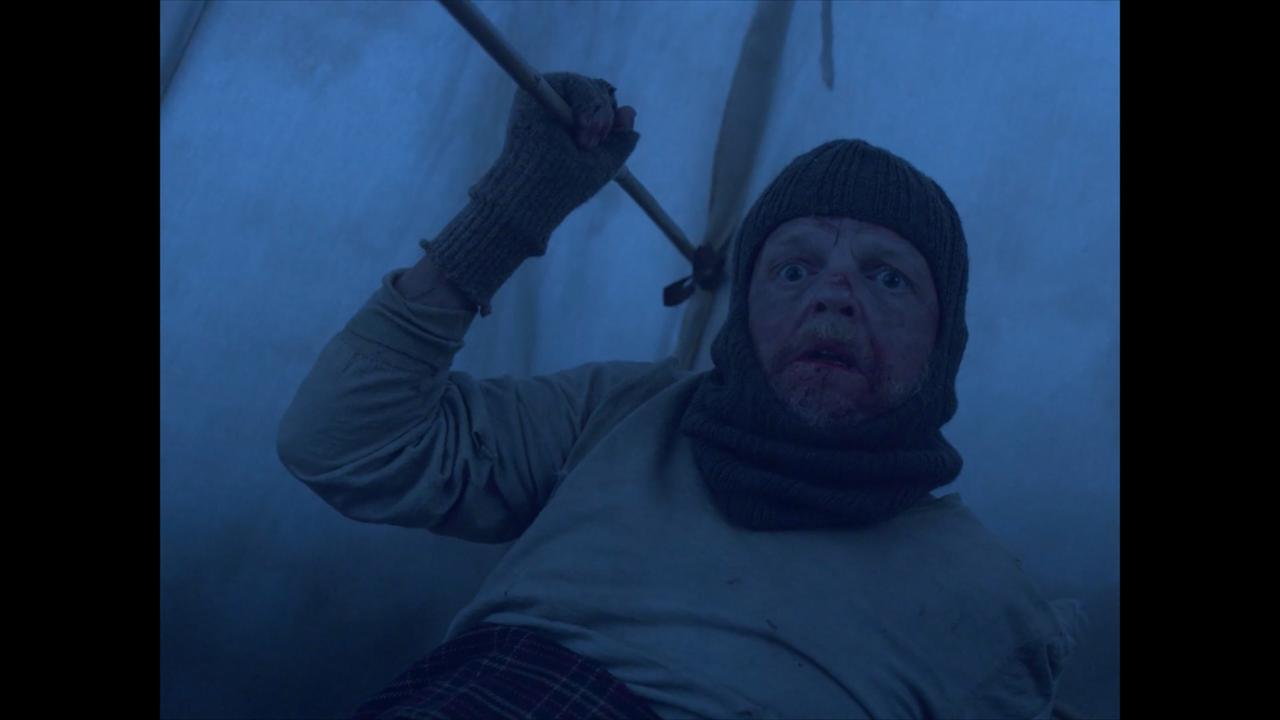 A Few Miles South
The year is 1910. Two arctic explorers, Ted and Eric, find themselves trapped inside their tent with a ravenous polar bear roaming outside. As food supplies dwindle, they quickly realize the beast lying in wait outside isn't the only carnivore they need to be concerned about.

United Kingdom, Ireland
2021, 14 min

Director

:

Ben Pearce

Director of photography

:

Simon Reay

Editor

:

Margred Pryce

Screenplay

:

Ben Pearce

Music

:

Billy Jupp

Sound

:

Matt Waites

Cast

:

Toby Jones, Ivanno Jeremiah

Art Director

:

Soraya Gilanni

Producer

:

Diarmuid Hughes

Production

:

Crunch Point Films
Ben Pearce
Ben Pearce is a London-born filmmaker. His work includes Silent Woods (2012), Nurtured (2019), Waterloo (2020), and A Few Miles South (2021), all of which have screened internationally and garnered him a number of awards. He is a member of BFI Bafta Crew and is currently developing a number of film and TV projects, including his debut feature for Revolution Films.