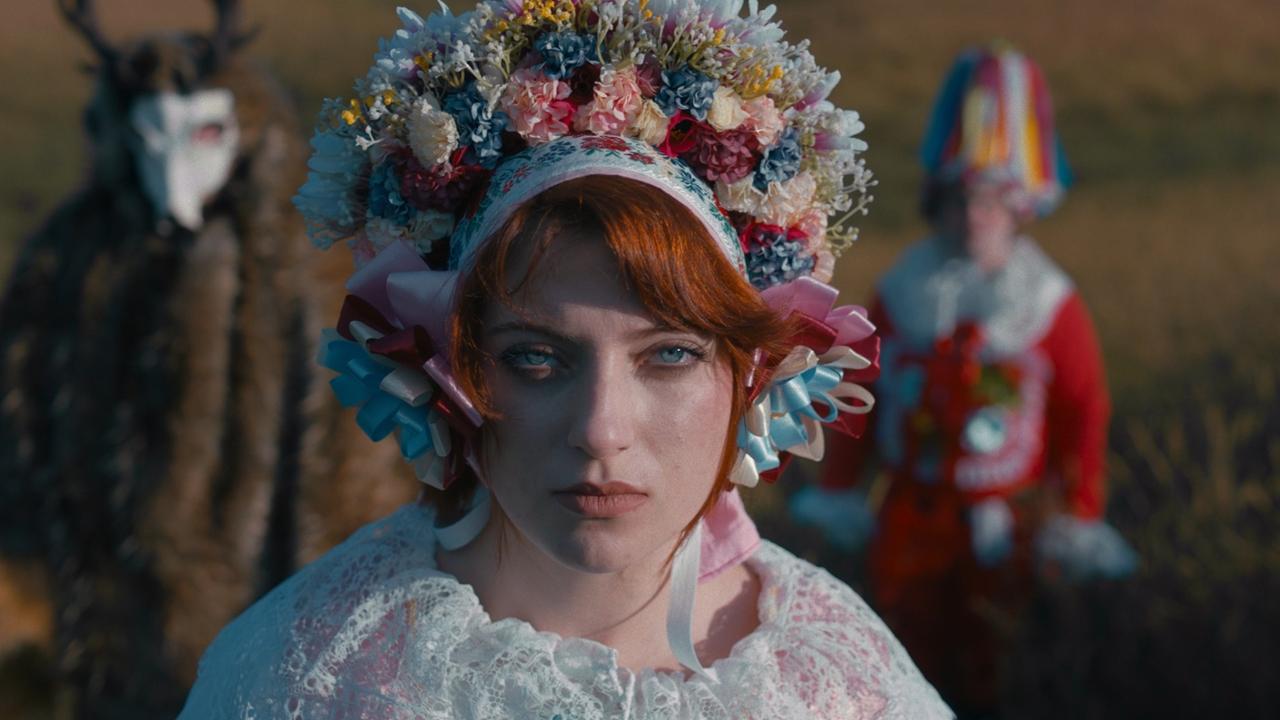 The Other Side of the Farmland
Alcohol, folk costumes, dancing, and confronting unpleasant truths – all this awaits young Eliška when she gets stuck at a mysterious inn. Now she has to find an answer to the question of whether death is the end or just the beginning.
Czech Republic
2022, 23 min

Director

:

Hana Neničková

Director of photography

:

Zdena Sýkorová

Editor

:

Elvíra Dulskaia

Screenplay

:

Hana Neničková

Music

:

Gabriela Tannertová - Cimbál, Martin Dominik Kratochvíl, Johana Klára Kratochvílová - THYME, Anna Kolářová

Sound

:

Anna Kolářová

Cast

:

Sofia Katela, Simona Zmrzlá, Zdeněk Junák, Matěj Beneš, Ivana Hloužková, Anita Krausová, Mark Kristián Hochman

Art Director

:

Kateřina Boušková

Coproduction

:

FAMU, Nadační fond Filmtalent Zlín

Producer

:

Anička Bělková

Production

:

Bionaut
Hana Neničková
Hana Neničková is a student of screenwriting and dramaturgy at FAMU in Prague. In her work, she focuses on complicated female protagonists while drawing inspiration from Slavic mythology and experimenting with genres. She shot her directorial debut, Unrelated Son, in 2021 according to a screenplay by Vadim Kuskov. Currently, she is involved in several television series, either as part of a creative team or in the writers' room. Her greatest filmmaking dream is to create the very first Czech fantasy epic.