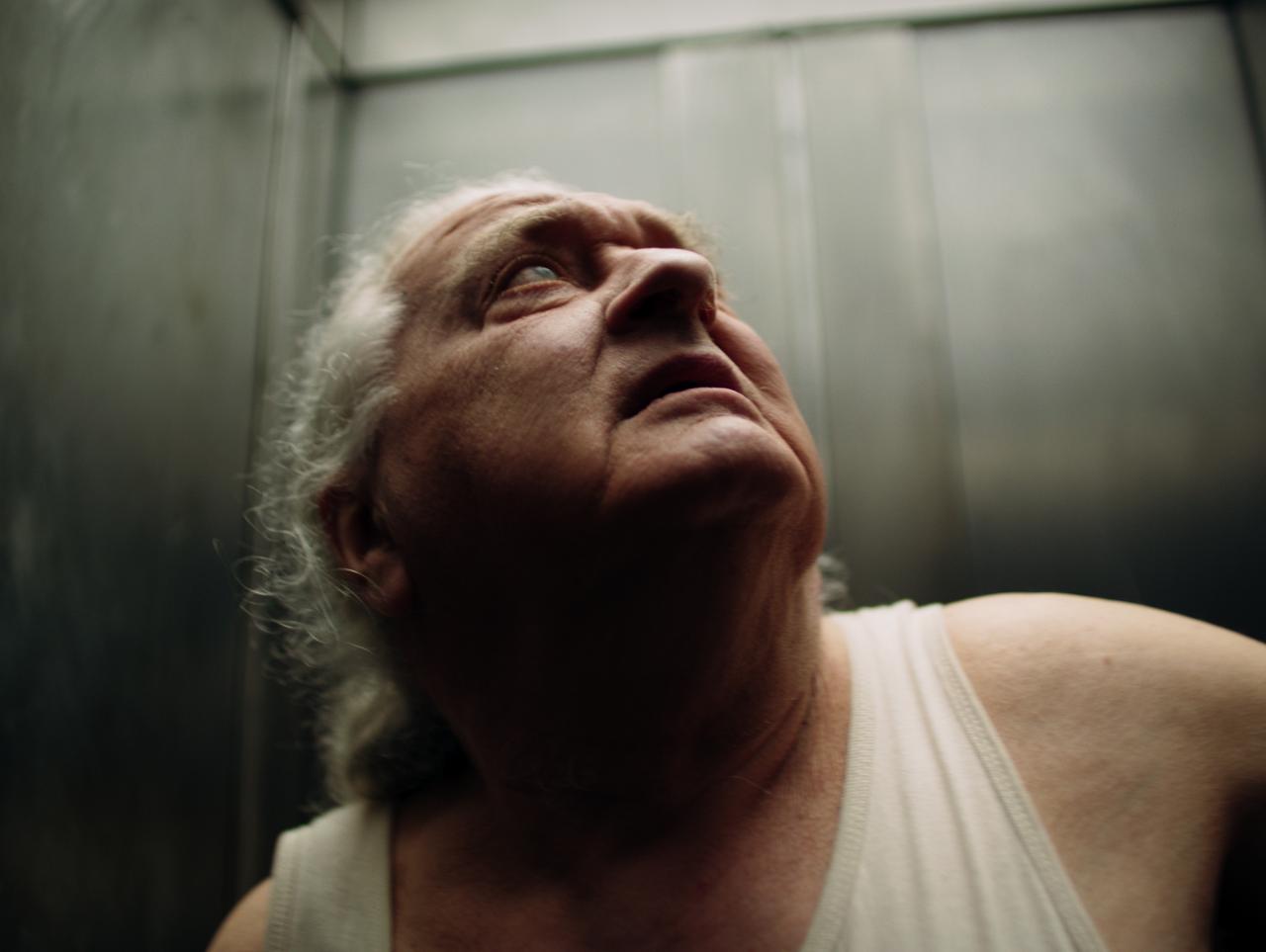 Shells
The elevator at a nursing home is the perfect place for a dancer to explore the limits of his body, memory, and the flow of time. Imprisoned within four walls, he is forced to face the helplessness of his own weakening body. The film stars Pina Bausch's long-time soloist Jan Minařík, one of the most important Czech dancers of the twentieth century.

Czech Republic
2022, 9 min

Director

:

Marie-Magdalena Kochová

Director of photography

:

Ludvík Otevřel

Editor

:

Filip de Pina

Screenplay

:

Marie-Magdalena Kochová

Music

:

David Pospíšil, François Svalis

Sound

:

Alex Strapková

Cast

:

Jan Minařík

Art Director

:

Eliška Ouředníčková

Producer

:

Tomáš Šimon

Production

:

FAMU
Marie-Magdalena Kochová
Marie-Magdalena Kochová is a graduate of the Studio of New Media at the University of West Bohemia's Faculty of Design and Art and is currently studying documentary filmmaking at FAMU. Her past short films include A Stack 1. (2017), Will the World Remember Yout Name? (2017), OK2PAY (2019), and Apparatgeist (2019). Shells (2021) is her live-action short debut.