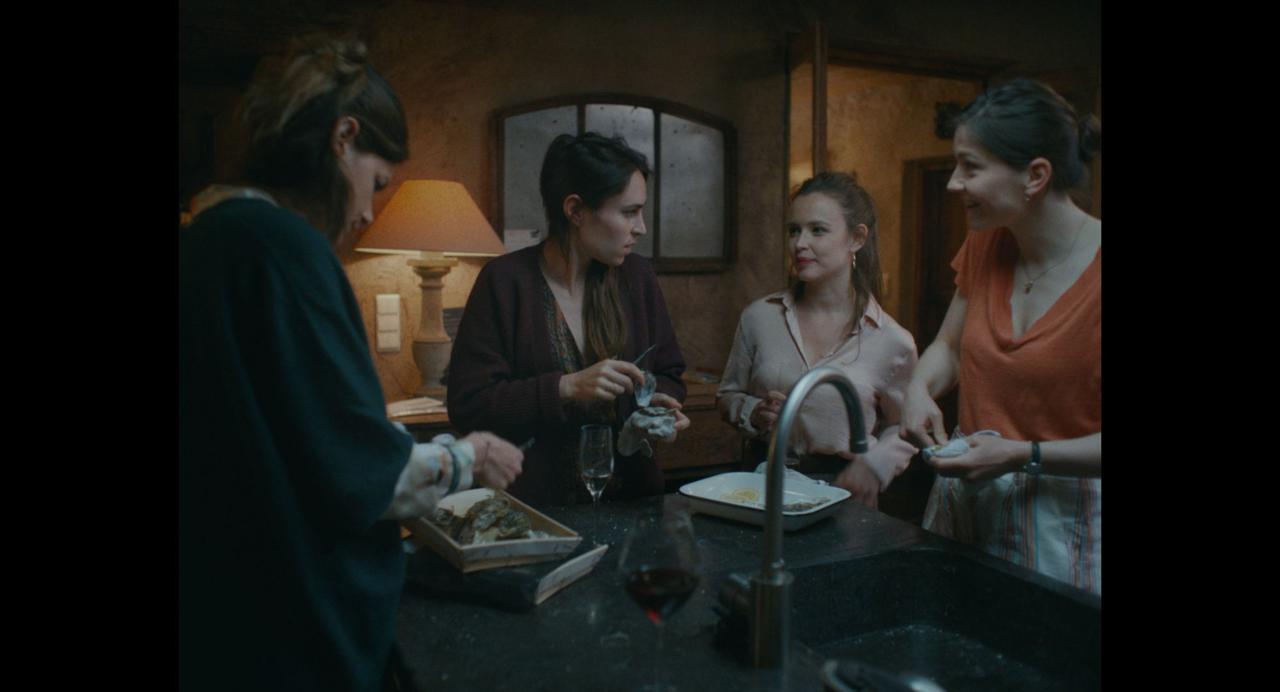 The Oysters
Mouths stay shut like oysters. But as the shells shatter and hands tear them apart, the truth rises to the surface.
Belgium
2022, 23 min

Director

:

Maïa Descamps

Director of photography

:

Alexandre Cabanne

Editor

:

Mathieu Jamet

Screenplay

:

Maïa Descamps

Music

:

Julien Trousson

Sound

:

Barbara Juniot

Cast

:

Caroline Taillet, Léone François, Mélissa Roussaux, Louise Jacob, Violette De Leu, Colline Libon, Camille Voglaire

Producer

:

Micha Wald, Alexander Weiss

Production

:

For the fox
Maïa Descamps
Maïa Descamps was born in Lille and earned a Master's degree in film directing in 2015 with the graduation film from man to man. She began her professional career as a screenwriter and script doctor on several series projects, thanks to which she developed a passion for writing. In 2021, she wrote and directed her second short film, Oysters.