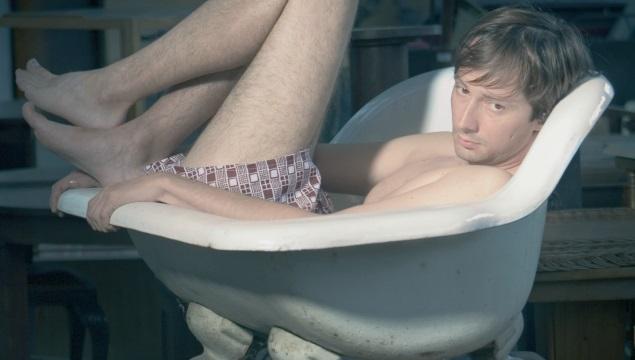 Dogs Have No Hell
Dogs Have no Hell is Kaurismäki's longest short film and part of the Ten Minutes Older (2002) short story film. Contrary to the title, there are no animals in this film and it is more about Paradise than Hell.
Finland
2001, 10 min

Director

:

Aki Kaurismäki

Director of photography

:

Timo Salminen, Olli Varja

Editor

:

Aki Kaurismäki

Screenplay

:

Aki Kaurismäki

Music

:

Marko Haavisto, Pjotr Tšaikovski

Cast

:

Markku Peltola, Kati Outinen, Marko Haavisto, Ana Sofia Liaño

Contacts

:

Sputnik Oy

Producer

:

Aki Kaurismäki

Production

:

Sputnik Oy, Road Movies Filmproduction GmbH
Aki Kaurismäki
Aki Kaurismäki (b. 1957, Finland) is, unlike his brother Mika, a self-taught filmmaker. He left his sociology studies to make a living in jobs ranging from a dishwasher to a film critic. At the beginning of 1980s he started the production company Villealfa with his brother and together they made a documentary about three Finnish rock bands touring a lake. He made is directorial debut in 1993 by the feature film Crime and Punishment. Since then he has made 15 more award-winning feature films, including Leningrad Cowboys Go America (1989), Bohemian Life (1992), Take Care of Your Scarf Tatjana (1994), Drifting Clouds (1996), Juha (1999), The Man Without a Past (2002), and Lights in the Dusk (2006).