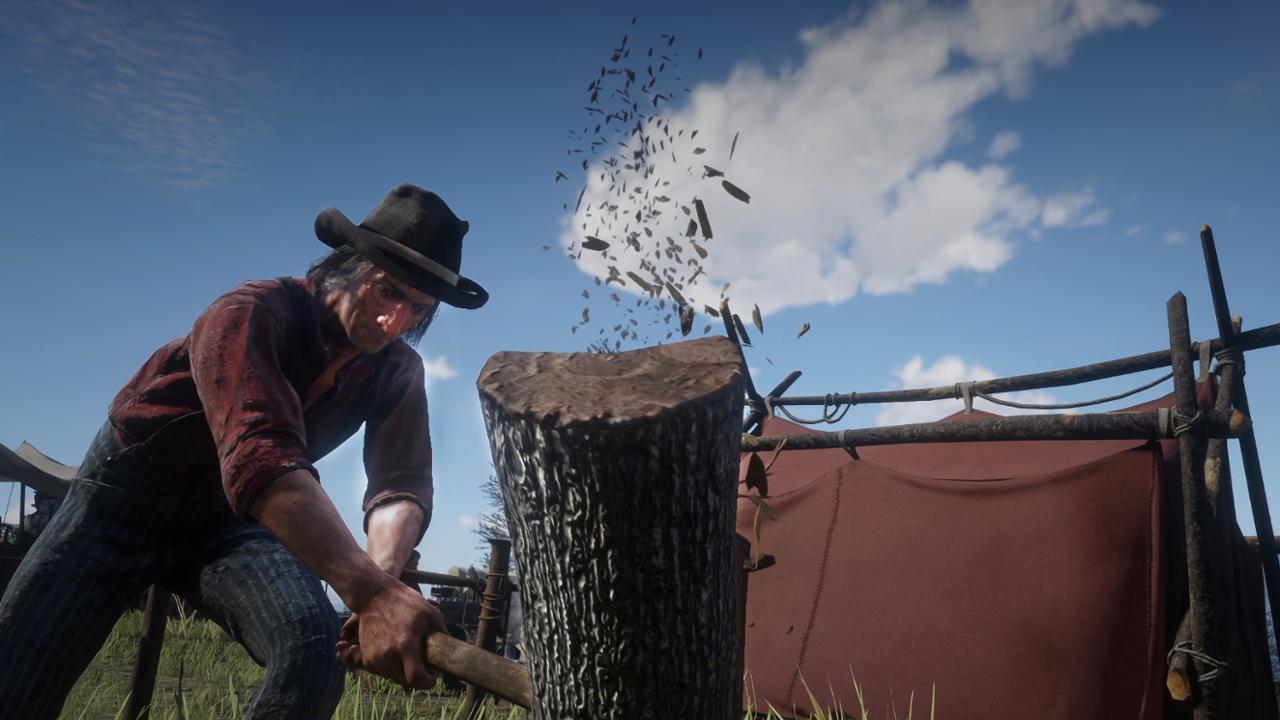 Hardly Working
Hardly Working sheds a limelight on the characters that normally remain in the background of video games: NPCs, the non-player characters that populate the digital world as extras to create the appearance of normality. A laundress, a stable boy, a street sweeper, and a carpenter are observed with ethnographic precision. They are Sisyphus machines whose working routines and patterns of activity, but also their bugs and malfunctions, are a vivid analogy for work under capitalism.
Austria
2022, 20 min

Director

:

Total Refusal

Director of photography

:

Total Refusal

Editor

:

Total Refusal

Screenplay

:

Total Refusal

Music

:

Adrian Haim

Sound

:

Bernard Zorzi

Art Director

:

Total Refusal

Producer

:

Total Refusal

Production

:

Total Refusal
Total Refusal
The pseudo-Marxist media guerilla group Total Refusal explores and engages in strategies for artistic intervention in contemporary computer games. They work with tools for the appropriation and re-dedication of game resources. Their films and performances have been presented at, among other places, Berlinale 2020 and MoMA New York. The group recently received the award for best Austrian short documentary at Diagonale 2020 in Graz. Their filmography includes the shorts Operation Jane Walk (2018), which screened at Pragueshorts 2019, Featherfall (2020), How to Disappear (2020), and Hardly Working (2022).