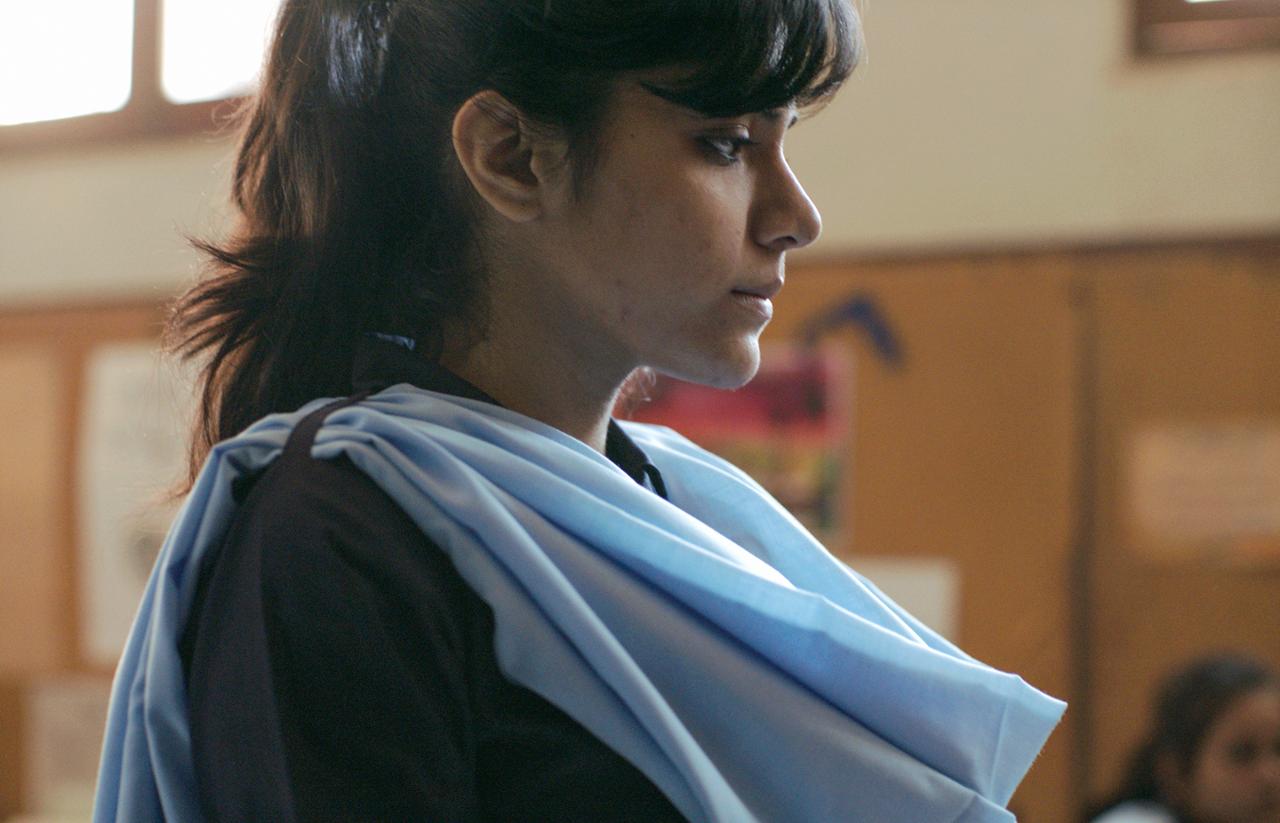 Sandstorm
Zara, a schoolgirl in Karachi, shares a sensual dance video with her virtual boyfriend, who then blackmails her.

Pakistan, United Kingdom
2021, 20 min

Director

:

Seemab Gul

Director of photography

:

Alberto Balazs

Editor

:

Raluca Petre, Seemab Gul

Screenplay

:

Seemab Gul

Music

:

Hollie Buhagiar, Baluji Shrivastav

Sound

:

Faiz Zaidi

Cast

:

Parizae Fatima (Zara), Hamza Mushtaq (Omar), Ayesha Shoaib Ahmed, Nabila Khan, Aun Ali Saleem, Masuma Halai Khwaja, Qasim Ali

Producer

:

Abid Aziz Merchant

Production

:

Sanat Initiative
Seemab Gul
Seemab Gul is an award-winning writer/director and producer from Pakistan. Her documentary Zahida (2018) was broadcast on Al Jazeera and won the Audience Award at Tasveer SAFF. Her short film Sandstorm (2021) premiered at the 78th Venice International Film Festival and was shown in competition at Sundance 2022. Seemab is an alumna of the Locarno OD Producers Lab, the Biennale College Cinema, and Berlinale Talents. She is a graduate of the London Film School.