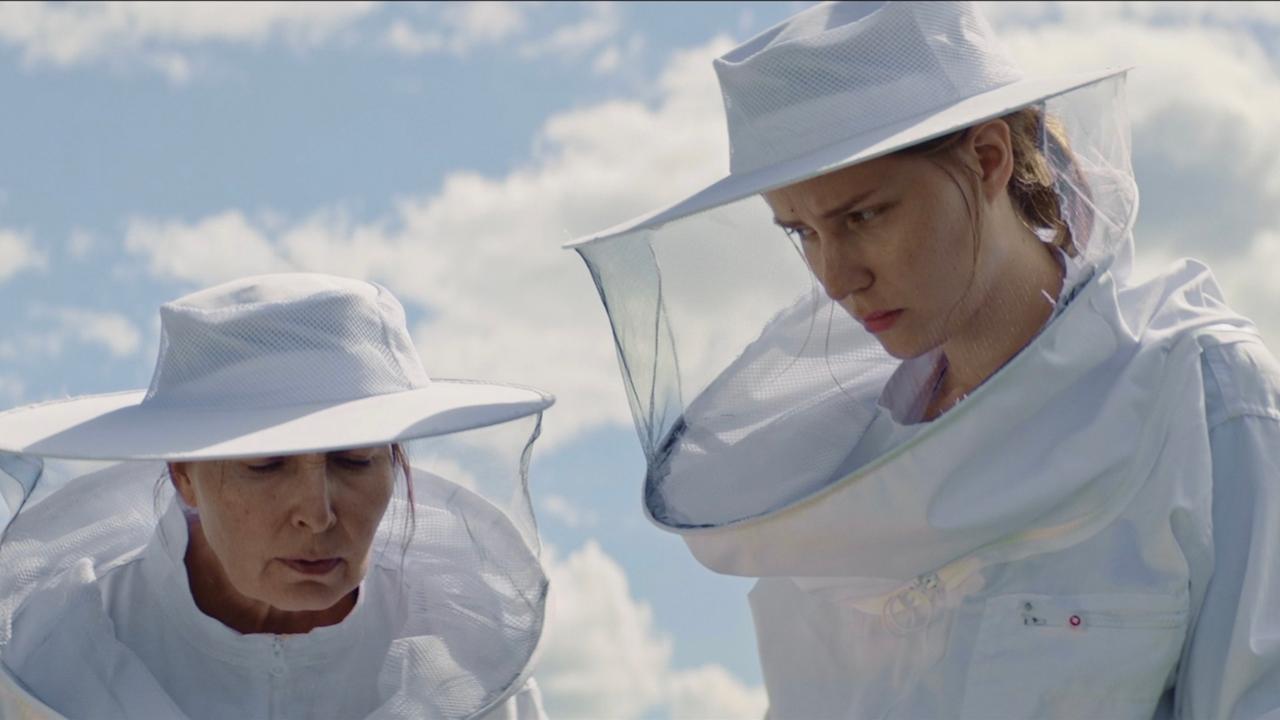 Summer of Bees
On a particularly hot summer, Eedi, suffering from eco-anxiety, decides to quit their studies and start beekeeping. Eedi gets reluctant help from their mother Anne, who is less afraid of the future than she is of every single little bee.

Finland
2021, 23 min

Director

:

Ida-Maria Olva

Director of photography

:

Heini Mäntylä

Editor

:

Antti Tuomikoski

Screenplay

:

Marjo Airisniemi

Music

:

Emil Sana

Sound

:

Samuli Ala-Lahti

Cast

:

Heli Hyttinen, Irina Pulkka,

Art Director

:

Tinja Salmi

Coproduction

:

YLE, Sari Volanen

Producer

:

Anniina Leppänen, Nora Kuusisto, Jarmo Perälä, Miia Selin, . Ilkka A. Jokinen

Production

:

Aalto University, Elo Film School
Ida-Maria Olva
Ida-Maria Olva is a director, scriptwriter and a beekeeper based in Tampere, Finland. Olva majored in screenwriting at Tampere University of Applied Sciences and in film directing at Aalto University. Summer of Bees (2022) is their graduation film. Olva's previous films Orchard Road (2014) and Afloat (2016) have competed at the Tampere Film Festival and Brest Short Film Festival, among others. Olva is currently interested in auto- and docu-fiction, minimalistic films, and comedy.