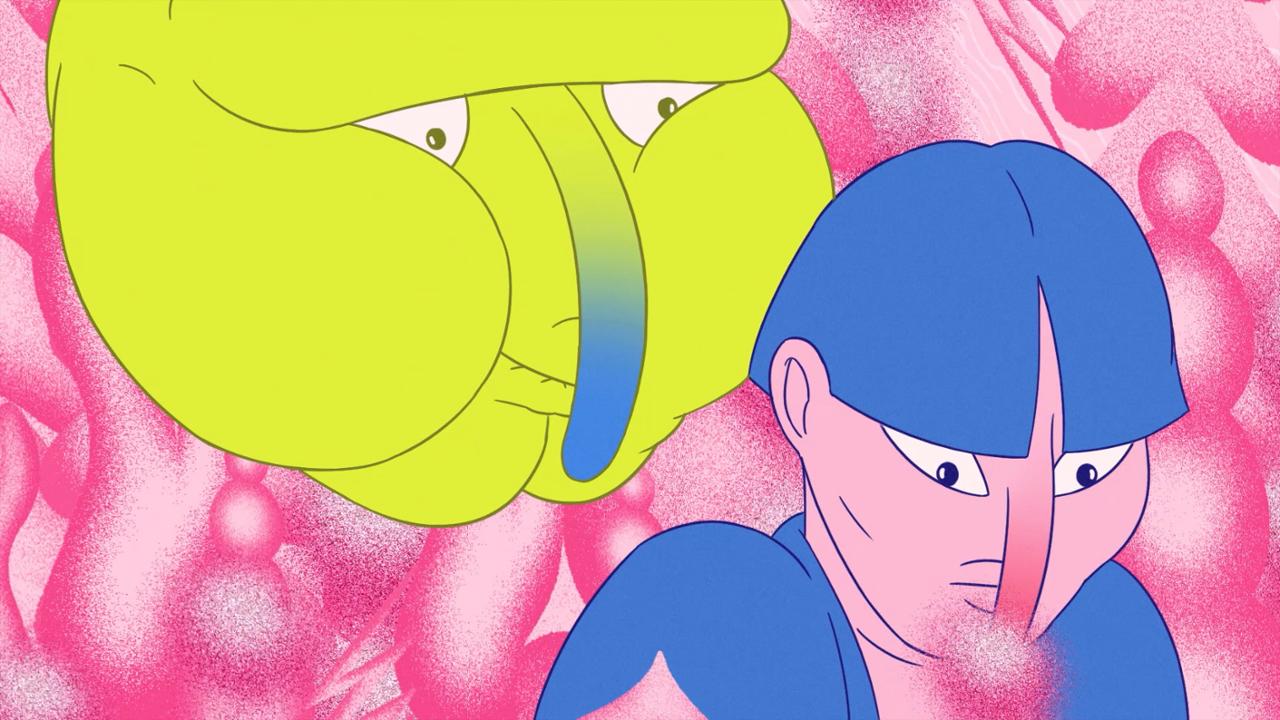 Eating in the Dark
Identity can be a fragile thing. What defines us and what doesn't? Through snaky dildos, the setting of boundaries, and a journey through a mind-bending forest, we follow Siro's quest for self-discovery.

United Kingdom
2021, 9 min

Director

:

Inari Sirola

Screenplay

:

Inari Sirola

Music

:

Ansso An (Mellow Blush), Ben Price

Sound

:

Ruanth Chrisley Thyssen

Cast

:

Voice: Susie Scott

Art Director

:

Inari Sirola
Inari Sirola
Inari Sirola is an animator/filmmaker from Finland. Before earning her MA from the Royal College of Art, Inari had four years experience working in the industry as well as a BA in Graphic & Media Communication from the University of Arts London. Her work challenges gender stereotypes, questions identity, and confronts the limitations set by society. Tones of surrealism and comedy meet in her mind-bending realities, while her unique character design offers personal and social truths about body image and beauty standards.