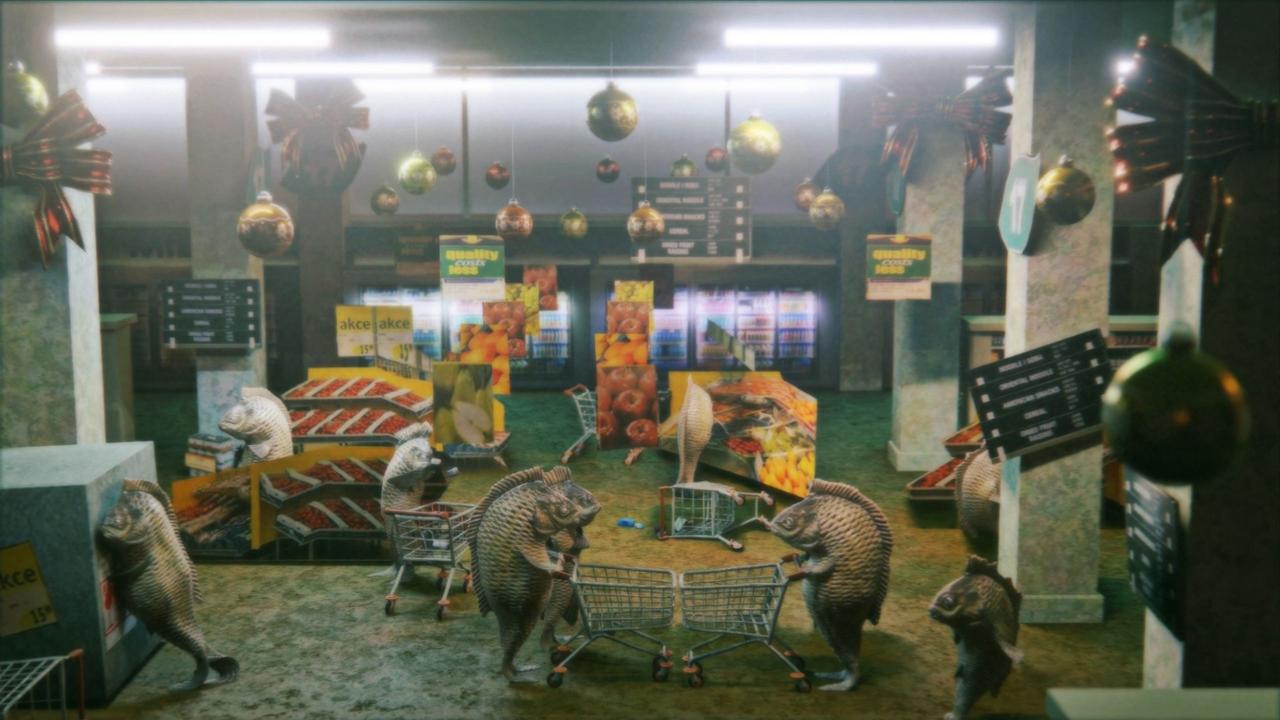 Carp Xmass
Once upon a time in a small village in a far-away land, carps were preparing for Christmas Eve – peaceful and happy, as required by tradition. But Christmas ceased to meet these values long ago. Instead, it has become the pinnacle of year-round consumption, and some may lose their lives in order to honor these sacred days.

Czech Republic
2022, 8 min

Director

:

Anna Heribanová

Director of photography

:

Martin Šafus, Tomáš Kotas

Editor

:

Anna Heribanová, Martin Šafus

Screenplay

:

Anna Heribanová

Music

:

Dead Pigeon, Olaf Olafsonn, Kilián Kešner, Michal Skořepa

Sound

:

Martin Khun

Cast

:

Žaneta Vargová, Jan Vokrouhlecký, Martina Šťastná, Lukáš Bech, Štefan Capko, Ondřej Zindulka

Art Director

:

Anna Heribanová

Producer

:

Tomáš Šimona

Production

:

FAMU
Anna Heribanová
After studying graphic design and working for Greenpeace, Anna Heribanová decided to study animation at the Film and TV School of the Academy of Performing Arts in Prague (FAMU). She graduated with Carp Xmass (2022) as her final project. Her previous short exercise, Fabulous World – Adolescence (2014), was seen at Vienna's Tricky Women and at PAF in Olomouc.