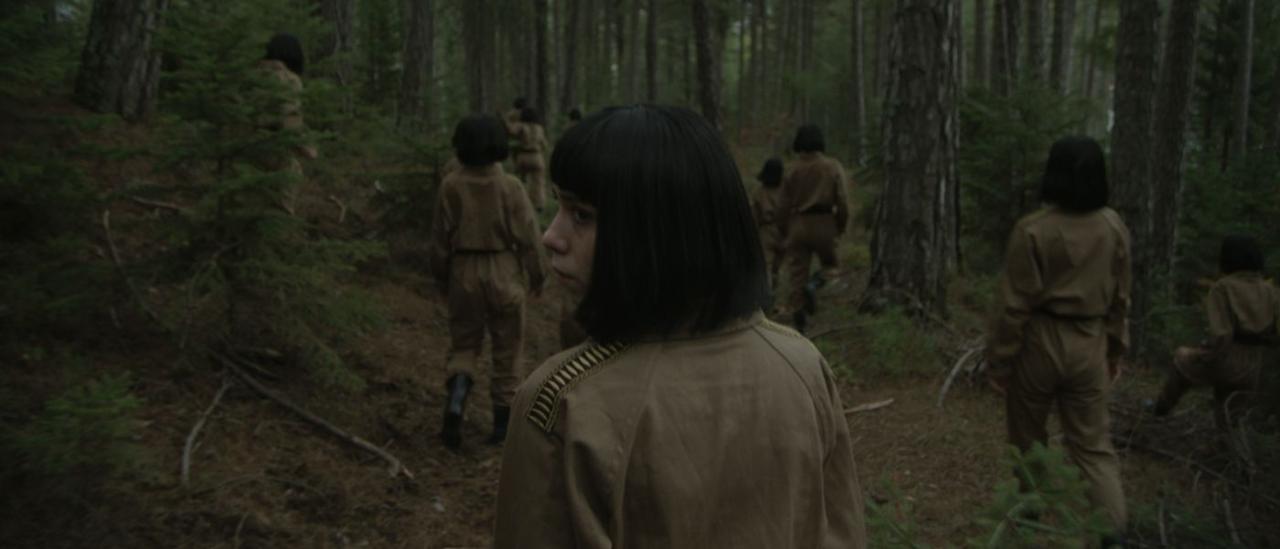 Brutalia, Days of Labour
Perfectly identical girls, dressed in military uniforms, work day and night. A matriarchal family. An oligarchic society. What would happen if we replaced bees with humans? Anna, a worker bee still in the training stage, observes the universe of the hive in which she lives. She strives to understand the rules of a ruthless and competitive society, to integrate into the whole, and to serve the "common good." But not being able to consent to the violence that surrounds her, she will be sentenced to total solitude which will lead her to a radical decision.

Greece, Belgium
2021, 26 min

Director

:

Manolis Mavris

Director of photography

:

Manu Tilinski

Editor

:

Thodoris Armaos

Screenplay

:

Manolis Mavris

Music

:

Panagiotis Melidis aka Larry Gus

Sound

:

Alexis Koukias

Cast

:

Elsa Lekakou, Kora Karvouni, Chara Mata-Giannato

Art Director

:

Dafni Kalogianni

Coproduction

:

Stathi Twins, Tarantula Belgique

Producer

:

Annabelle Aronis, George Tsokopoulos, Mando Stathi, Myrto Stathi

Production

:

Avion Films
Manolis Mavris
Manolis Mavris was born in Athens, Greece. He studied Graphic Design and Animation in Athens and earned an MA in Visual Communication from Central Saint Martins, University of the Arts in London. His short movies have premiered at major festivals such as BFI London Film Festival, PÖFF (Tallinn Black Nights Film Festival), and Interfilm Berlin International Short Film Festival, and have received numerous international awards. In 2017, his second short film Maneki Neko, won 17 international awards.