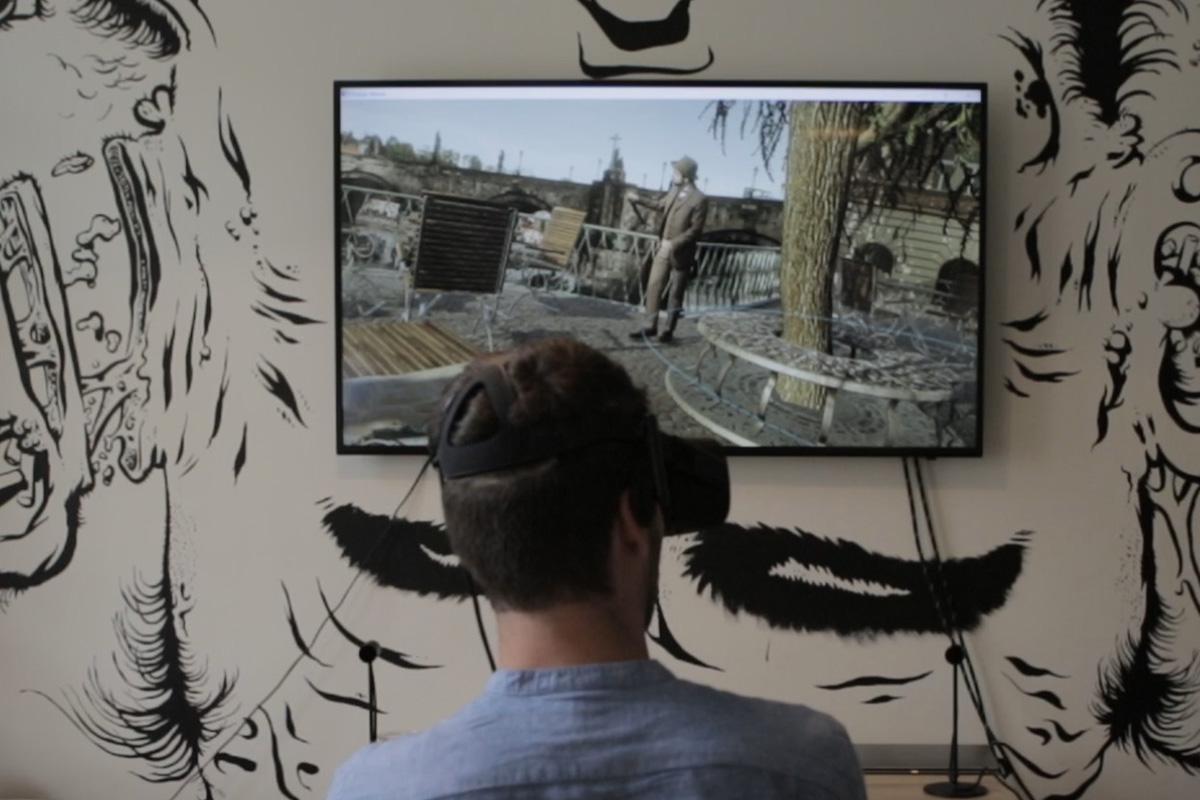 Brainz VR
Czech VR Production – From BRAINZ VR Studio
Prague-based creative agency BRAINZ VR explores new frontiers and the possibilities of the virtual and augmented reality technology. It puts great emphasis on the search for an immersive storytelling style. At this year's Prague Shorts Festival, where the studio in collaboration with the festival set-up a VR zone, you can check their work for yourselves.
The studio's work will be presented in the VR Zone located in the Světozor Cinema. You don`t need to register, just drop in at the VR zone and ask the staff for a demonstration.

Škoda Heritage VR
Virtual Reality Enabling Space and Time Travel
In the ŠKODA Heritage VR experience, the visitors can find themselves in Prague of the 1930s where they will embark on a tour through Prague's magical old town together with Václav Laurin and Václav Klement, the founders of Škoda Auto. After the tour, the visitors will sit behind the wheel of the legendary car L&K ŠKODA 110 and ride the historical vehicle around the Prague Castle.
The project has already been introduced to the visitors of fairs in China and Frankfurt and made it to the final selection of the prestigious Unity Awards in the category Best Cinematic Experience.
Vosto5
Last year, theatre Vosto5 and the BRAINZ VR digital agency presented their first experimental virtual reality test which loosely follows the events of the play Kolonizace – nový počátek (Colonization – A New Beginning). The play has a successful two-year run in the Archa Theatre.
Colonization is an "offline virtual experience" in which the viewers become directly involved. The test transfers the play into virtual reality, puts the viewers on a digital stage and makes them the main protagonists of the story which they can actively influence.

Virtual Ride in T3 Coupé
Use virtual reality to present your designer project and avoid intricate prototype creation. At last year's Designblok, BRAINZ VR have brought to life the project of the studio Anna Marešová Designers. Anna has designed a new T3 Coupé tram model for the city of Prague and thanks to virtual reality, you can not only take a look at it, but also ride in this new tram which will be seen in real life in one year's time.
Official Project Website: www.brainzvr.cz
Czech Republic
2017, 15 min

Director

:

různí režiséři / various directors