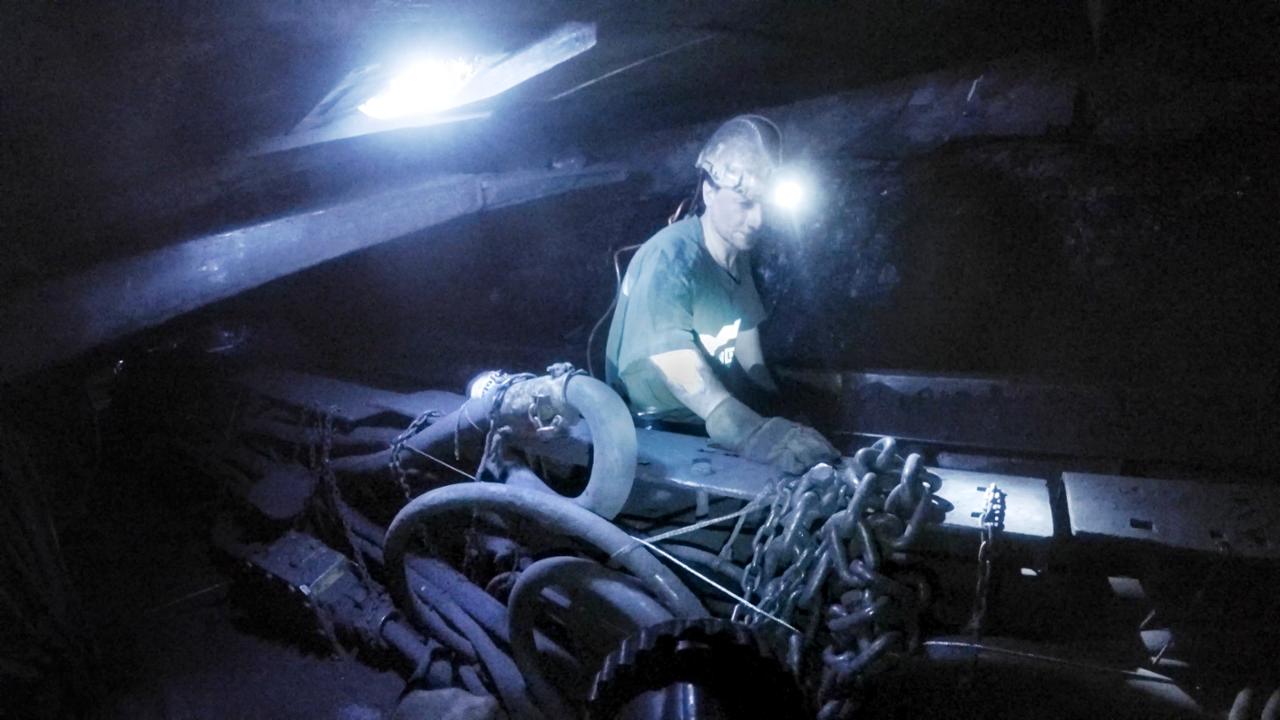 The Last Shift of Thomas Hisem
"I hope that all is okay and that you'll get something out of this," proclaims miner Tomáš Hisem at the start of his shift at Ostrava's Paskov Mine, which he decided to document. Although we don't see his face (the camera that he has smuggled into the mine is attached to his helmet), we hear his distinct local dialect as he inspects the dark and dusty tunnels and claustrophobic underground spaces that we walk and crawl through on all fours. With a sense of immediacy and in his own distinctive manner, he captures a particular place at a particular time – one day before the Paskov Mine is closed and 1,300 of his colleagues lose their jobs.

Czech Republic
2017, 30 min

Director

:

Jindřich Andrš

Director of photography

:

Tomáš Frkal

Editor

:

Lukáš Janičík

Producer

:

Augustina Micková

Production

:

FAMU - Film and TV School of the Academy of Performing Arts
Jindřich Andrš
Jindřich Andrš (1994) is a third-year student in the Department of Documentary Film at FAMU; prior to that, however, he attended lectures on film science at the Charles University Faculty of Arts. His short films are linked by a single theme – the loss of authenticity in the lives of people working in technology development. In his documentary Mike and His Ultras (2016), he sketches a portrait of today's young generation and their relationship with their idols – YouTubers.