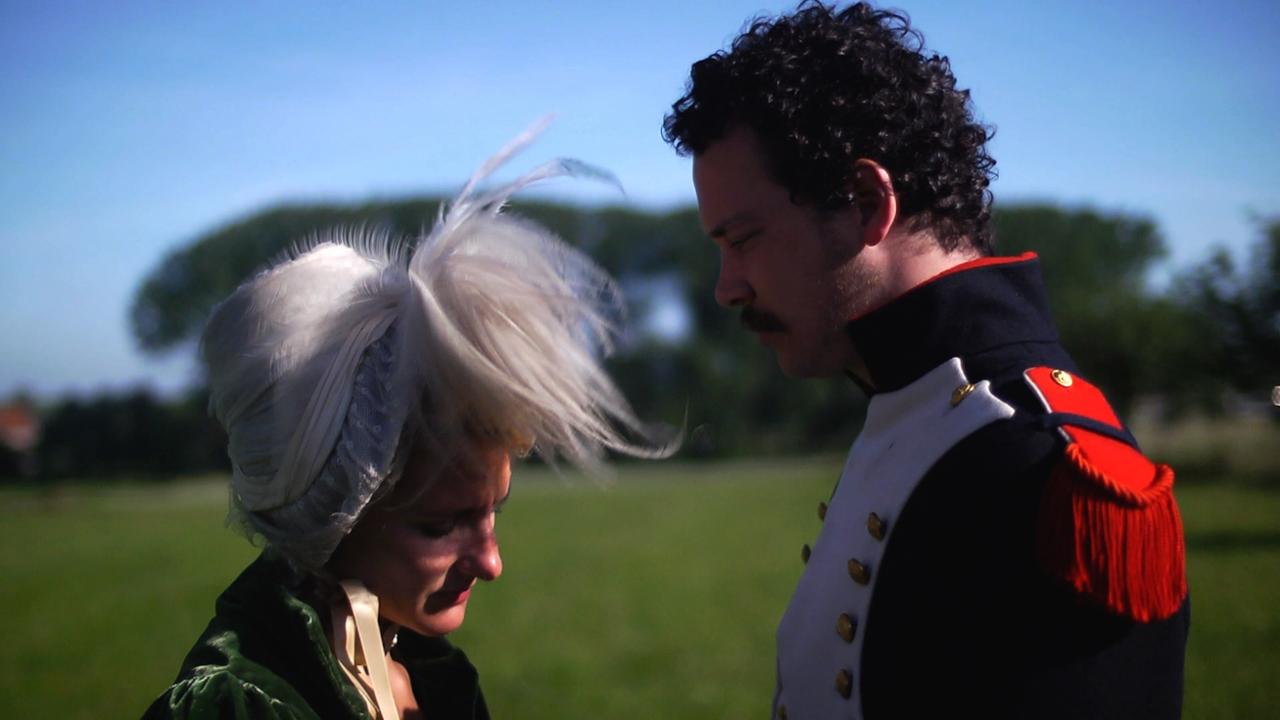 Long Live the Emperor
Napoleon's troops are gathering close to Waterloo. Time is running out for common soldier Baby, who is seeking a battalion to join the Great Army. Tomorrow, the troops will launch the attack on the English. Along with his wife Ludo, in the parking lot where they have pitched their tent, they are living the last remaining hours before the fall of the Empire.

France
2016, 25 min

Director

:

Aude Léa Rapin

Director of photography

:

Aude Léa Rapin

Editor

:

Aude Léa Rapin, Isabelle Proust

Screenplay

:

Aude Léa Rapin, Jonathan Couzinié

Cast

:

Antonia Buresi, Jonathan Couzinié

Producer

:

Marie-Ange Luciani

Production

:

Les films de Pierre
Aude Léa Rapin
Aude Léa Rapin was born in 1984. She graduated from the Parisian film school La Fémis' Screenwriting Lab. She directed several documentaries, as "Enclave" and "Nino's Place". In 2014, she directed her first fiction film, "La météo des Plages", a short movie selected and awarded at numerous festivals worldwide, followed by "Ton coeur au hazard", winner of the National Prize at Clermont-Ferrand International Film Festival. Her newest short, "Long live the Emperor" continues to be shown in festivals around the world. Aude Léa is now working on her first feature in collaboration with Céline Sciamma.