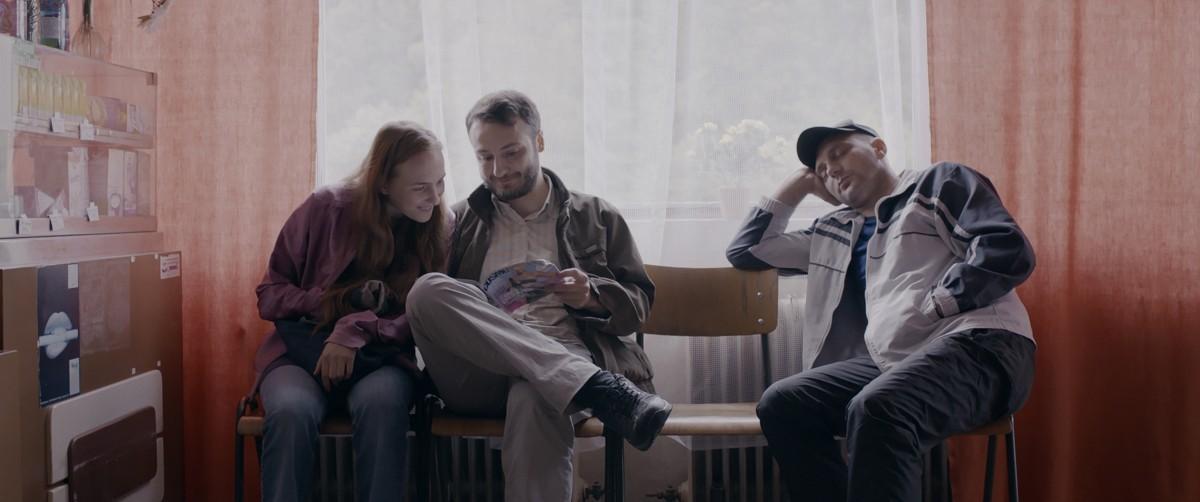 Atlantis, 2003
It's 2003, four years before Slovakia becomes part of the Schengen Area. Today the border with Ukraine is one of Europe's best guarded, but back then it was the playground of smugglers and human traffickers. Martin and Denisija dream of leaving Ukraine for Germany to begin a new life. Crossing the border brings unexpected complications, but the pair are willing to sacrifice a great deal to reach their destination. Atlantis, 2003 provides a chilling excursion to a recent past we should not forget, but it also asks a universal question: How responsible are we for each other?

Slovak Republic, Czech Republic
2017, 30 min

Director

:

Michal Blaško

Director of photography

:

Adam Mach

Editor

:

Petr Hasalík

Screenplay

:

Michal Blaško

Music

:

Ivan Ďurkech

Cast

:

Elizaveta Maximová, Levan Mania, Vladislav Šarišský

Art Director

:

Sofie Othmanová

Production

:

VŠMU (Academy of Performing Arts in Bratislava)
Michal Blaško
Michal Blaško (1989, Bratislava) studies Film and television directing at the Academy of Performing Arts in Bratislava (VŠMU). His second year film at VŠMU, "Strach" (Fear, 2015), was premiered at the 63rd San Sebastián International Film Festival and won several prizes including Best Short Film Award at the 21st International Film Festival in Vilnius. He is a writer and co-director (with Marta Prokopová) of a short animated film "Wild Beasts", which was presented at the Short Film Project Lab during the 67th Berlin International Film Festival. His bachelor project "Atlantis, 2003" was premiered at the Cinéfondation competition at the 70th Cannes Film Festival and was also invited for the Future Frames selection at the Karlovy Vary IFF.