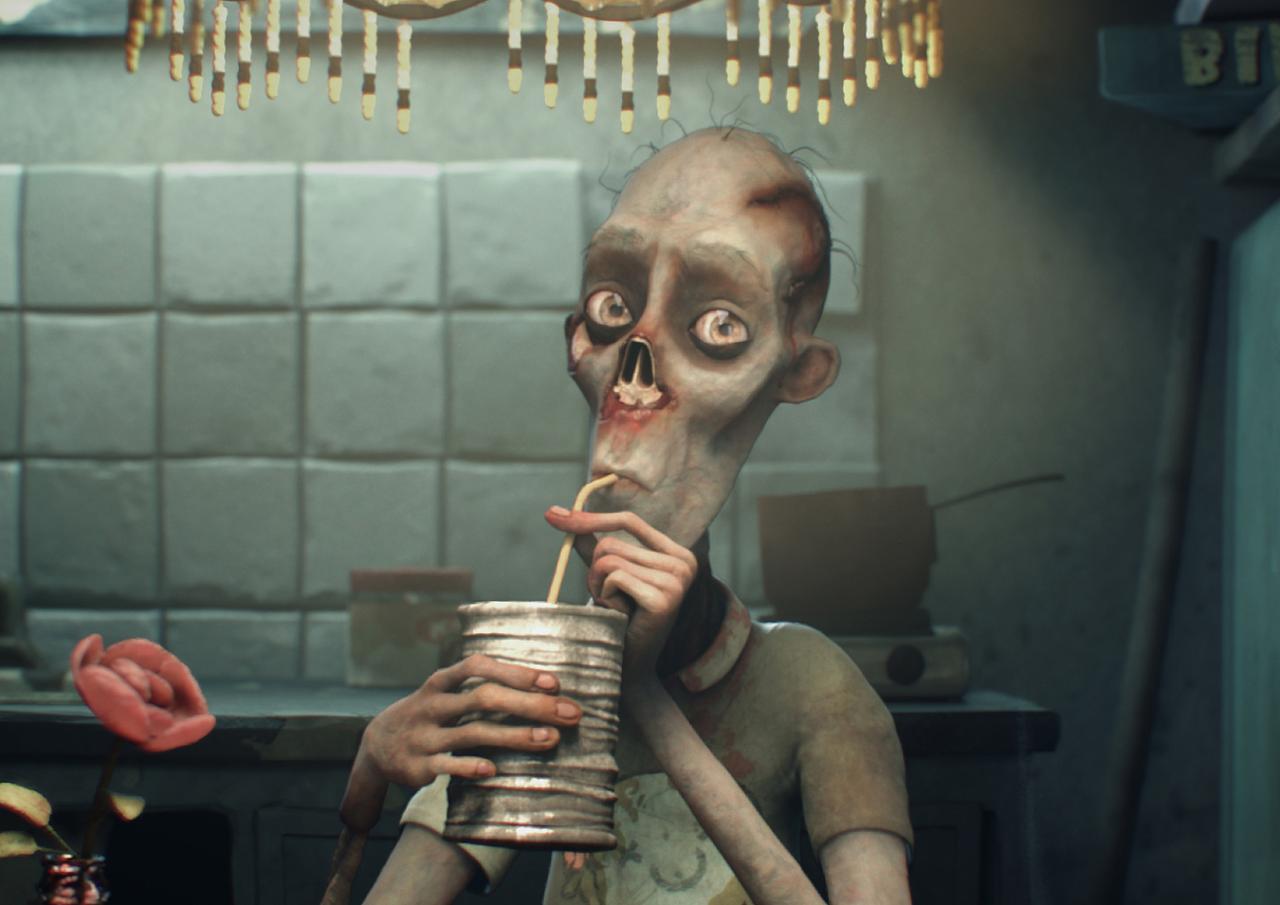 Less Than Human
In the aftermath of a zombie outbreak, the zombies have been cured and exiled to secluded camps. A prejudice journalist decides to prove that they are not fit to be rehabilitated.
Denmark
2016, 6 min

Director

:

Steffen Lindholm

Director of photography

:

Steffen Bang Lindholm

Editor

:

Steffen Bang Lindholm

Screenplay

:

Steffen Bang Lindholm

Music

:

Anders "Ormen" Christophersen

Art Director

:

Matilde Soeltoft

Producer

:

Michelle Nardone

Production

:

The Animation Workshop
Steffen Lindholm
Steffen Bang Lindholm (1987) is an animator, director and illustrator from Jegum, a small town in the southwest of Denmark. In February 2017 he graduated from The Animation Workshop (Viborg) Denmark, with a Bachelor's degree in Character Animation. He directed the bachelor film called "Less Than Human" and in the fall of 2016 he was an intern at Golden Wolf Studios in London. He is currently working as a freelance 3D animator. His great passion is 3D animation and he enjoys doing everything from VFX to cartoony animation and game animation.