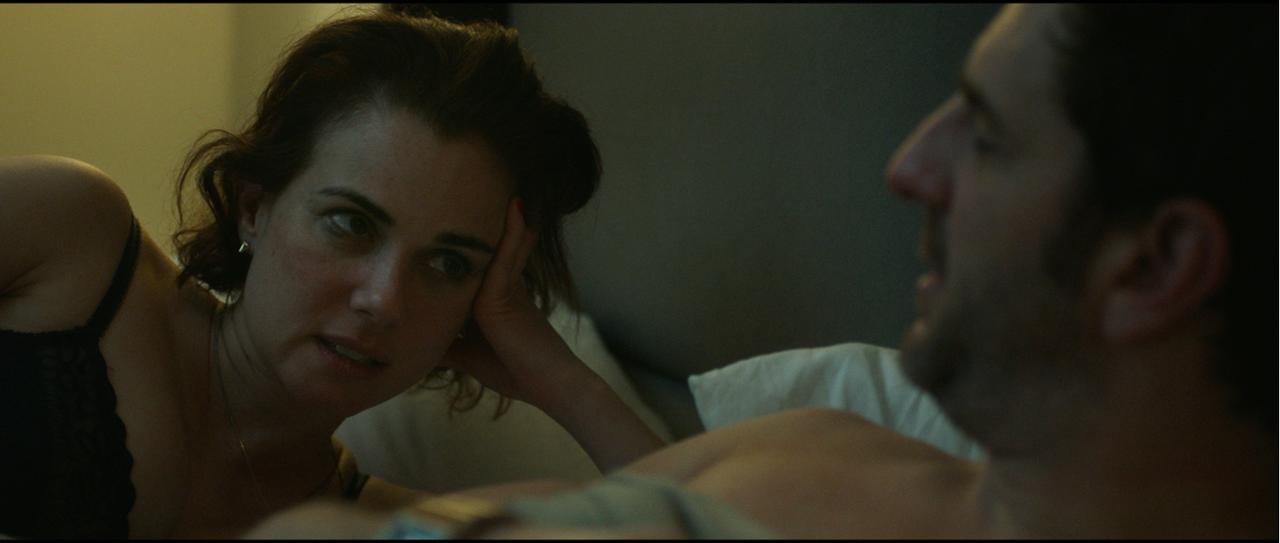 Never Happened
When colleagues Laura and Grady have an impulsive fling on a business trip, they decide it might be for the best if it all just never happened.
Canada
2015, 8 min

Director

:

Mark Slutsky

Director of photography

:

Brendan Steacy

Editor

:

Matthew Hannam

Screenplay

:

Mark Slutsky

Cast

:

Mia Kirshner, Aaron Abrams, Anna Hopkins

Art Director

:

Graham van Pelt

Producer

:

Mark Slutsky

Production

:

Mark Slutsky
Mark Slutsky
Mark Slutsky is a writer and director based in Montreal. His shorts "Never Happened" and "Sorry, Rabbi" both premiered at the Toronto International Film Festival, and his short "The Decelerators" was a Vimeo Staff Pick in October 2013 and played at festivals around the world; he is currently developing it as a feature for Depth of Field films in Los Angeles. In 2013 he wrote and co-directed the animated short "I'm One, Too!" for the 44th season of Sesame Street. He also co-wrote the feature comedy "Peepers" (2010) and the feature documentary "The Fruit Hunters" (2012) and is the creator of the acclaimed web project Sad YouTube. Mark is represented by Industry Entertainment in Los Angeles.