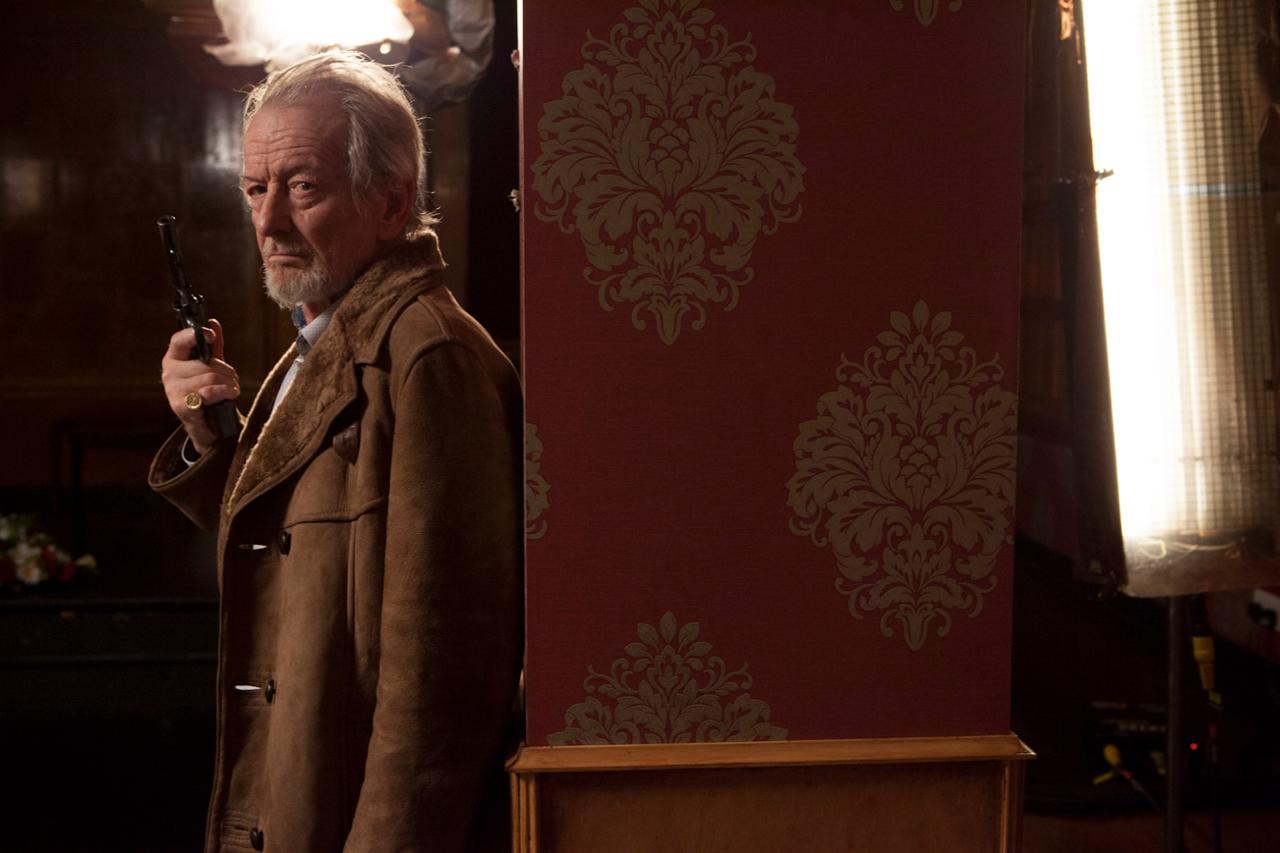 Old Habits
Old Habits is a black comedy-drama set entirely in a funeral parlour as two estranged brothers in their 70's come to pay their respects to their recently deceased father. It's not long before we realise 'paying respects' isn't the only thing the brothers are there for. In a flash, guns are drawn and a shootout of comical proportions takes place as the two brothers attempt to settle their differences... even if it kills them.
United Kingdom
2013, 14 min

Director

:

David T. Lynch, Keith Lynch

Director of photography

:

David Liddell

Editor

:

Brenna Rangott

Screenplay

:

David T. Lynch, Keith Lynch

Music

:

Carly Paradis

Cast

:

Christopher Hatherall, John Matthews, Ronald Pickup, David Warner

Contacts

:

xFilm

Art Director

:

Jason Synnott

Producer

:

Mike Morrison, Paul Harry Thomas

Production

:

xFilm
David T. Lynch, Keith Lynch
The Brothers Lynch are a writer-director duo from the UK who were selected as Screen Stars of Tomorrow 2013. Their first short film Dual premiered at the BFI London Film Festival. Their action comedy screenplay Sitting Ducks was one of just twenty scripts selected from 1,900 for the BBC Writer's Room scheme in 2012. The same year, they won the Film4 Scene Stealers competition with their sci-fi spin on a scene from This is England. Their short film, Old Habits, starring Ronald Pickup (Best Exotic Marigold Hotel, Prince of Persia) and David Warner (Tron, Titanic, Time Bandits), premiered at LA Shorts Fest in 2014. Residual, a complex sci-fi thriller, will be their feature debut. Most recently they have completed, TRIAL, a short film based on Residual, starring Tom Cullen (Last Days on Mars, Downton Abbey, Weekend), Joseph Mawle (Game of Thrones, Heart of the Sea, Abraham Lincoln: Vampire Hunter) and Ana Ularu (Inferno, Emerald City). Its online release saw it watched close to 60,000 times and featured on Vimeo Staff Picks, ShortOfTheWeek.com, Slate.com, io9.com and AintItCool.com. It premiered at Oscar- and BAFTA-qualifying Encounters Film Festival in September 2017.