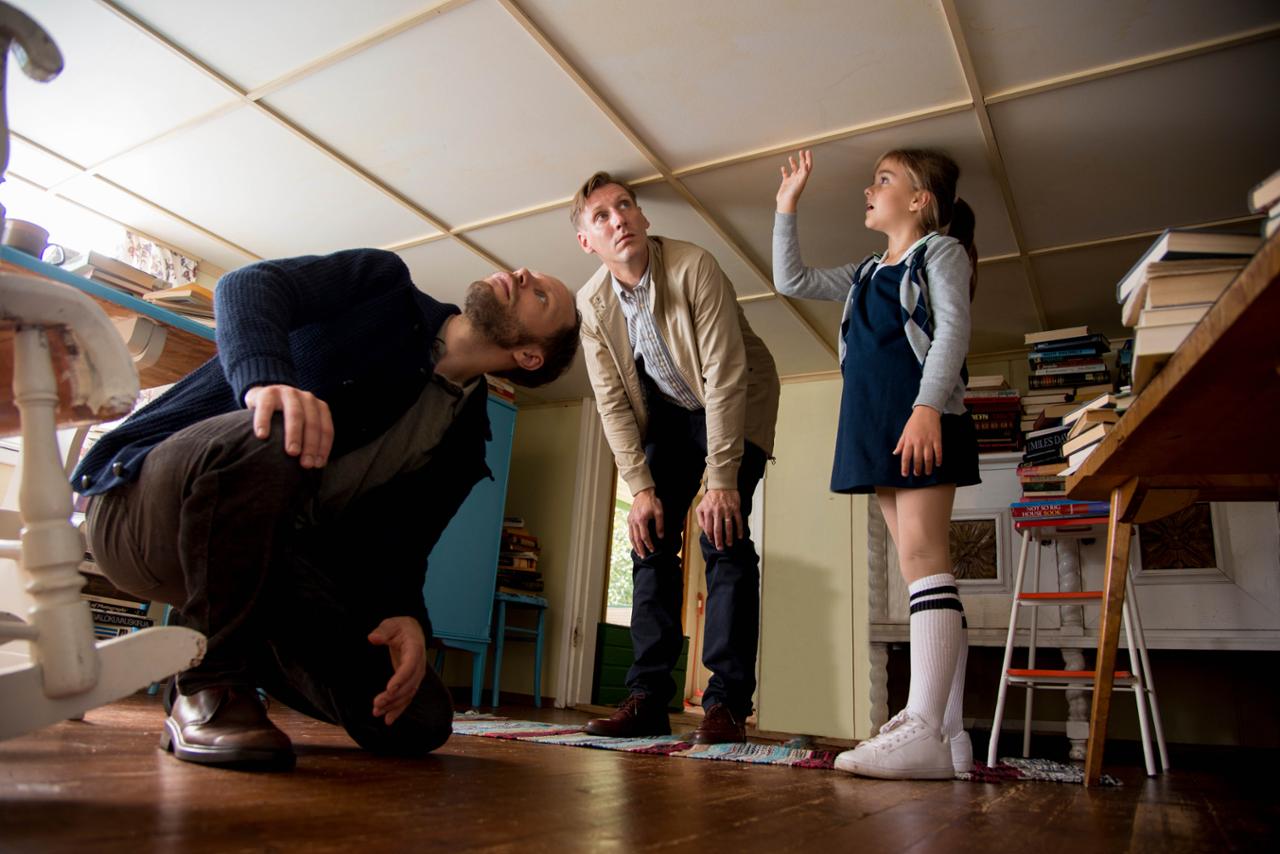 The Ceiling
On the brink of divorce a middle-aged man, Olavi, retreats to his cabin by the lake. After a few days, he finds that the ceiling has come down making him unable to stand up straight. His friend Tuomas arrives and insists that something has to be done whereas Olavi is content with the limited space. The two men start lifting the ceiling – but which of the men is really in need of help?
Finland
2017, 15 min

Director

:

Teppo Airaksinen

Director of photography

:

Aarne Tapola

Editor

:

Jussi Rautaniemi

Screenplay

:

Merja Maikkula

Music

:

Ville Tanttu

Cast

:

Inna Bodson, Juho Milonoff, Pekka Strang, Iida-Maria Heinonen

Contacts

:

The Finnish Film Foundation

Art Director

:

Antti Nikkinen
Teppo Airaksinen
Teppo Airaksinen is a graduate of the Aalto University Film Department in Helsinki. His work includes the feature films The Fanatics and Lapland Odyssey 2 and the award-winning tv-series Downshifters and Kimmo.