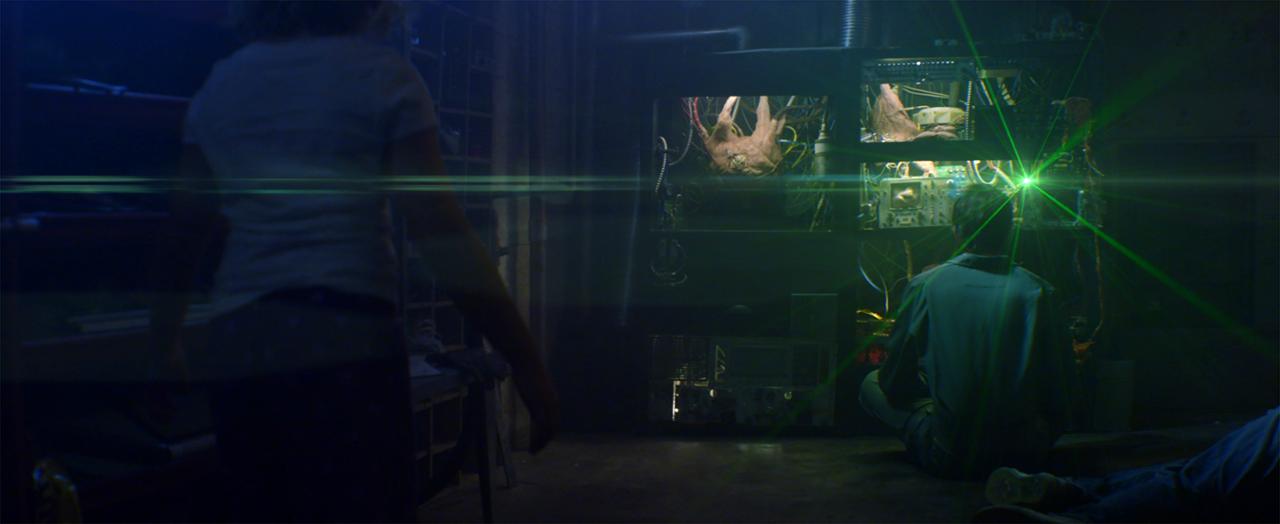 Flesh Computer
A weary handyman does his best to maintain a decaying building in a ruined city, but when scavengers attack his cybernetic pet project, the line between human and machine becomes blurred.
USA
2014, 13 min

Director

:

Ethan Shaftel

Director of photography

:

Hanuman Brown-Eagle

Editor

:

Michael Black

Screenplay

:

Ethan Shaftel

Music

:

Daniele Carretta

Cast

:

Rob Kerkovich, Anthony Guerino, Elle Gabriel, David Chalmers

Art Director

:

Alec Joler

Producer

:

Ethan Shaftel

Production

:

easyAction Group LLC
Ethan Shaftel
Ethan Shaftel is a director, game designer, editor and 10-year veteran of the entertainment industry. His background bridges independent film, game development, live concerts and events, music videos, animation and special effects. Ethan made short films and games growing up in Kansas before receiving a scholarship to USC and a filmmaking award at AFI. Ethan's independent sci-fi feature SUSPENSION played at genre festivals around the world and was released by Warner Home Video in 2008. In addition, he has directed a successful line of Hasbro games and screen content for musicians such as Foster the People and Jane's Addiction. Outside of work, Ethan is obsessed with travel and has lived for extended periods in both Italy and Japan. His media work has put him in contact with cutting edge neuroscience researchers, as well as academics and philosophers of consciousness around the world.