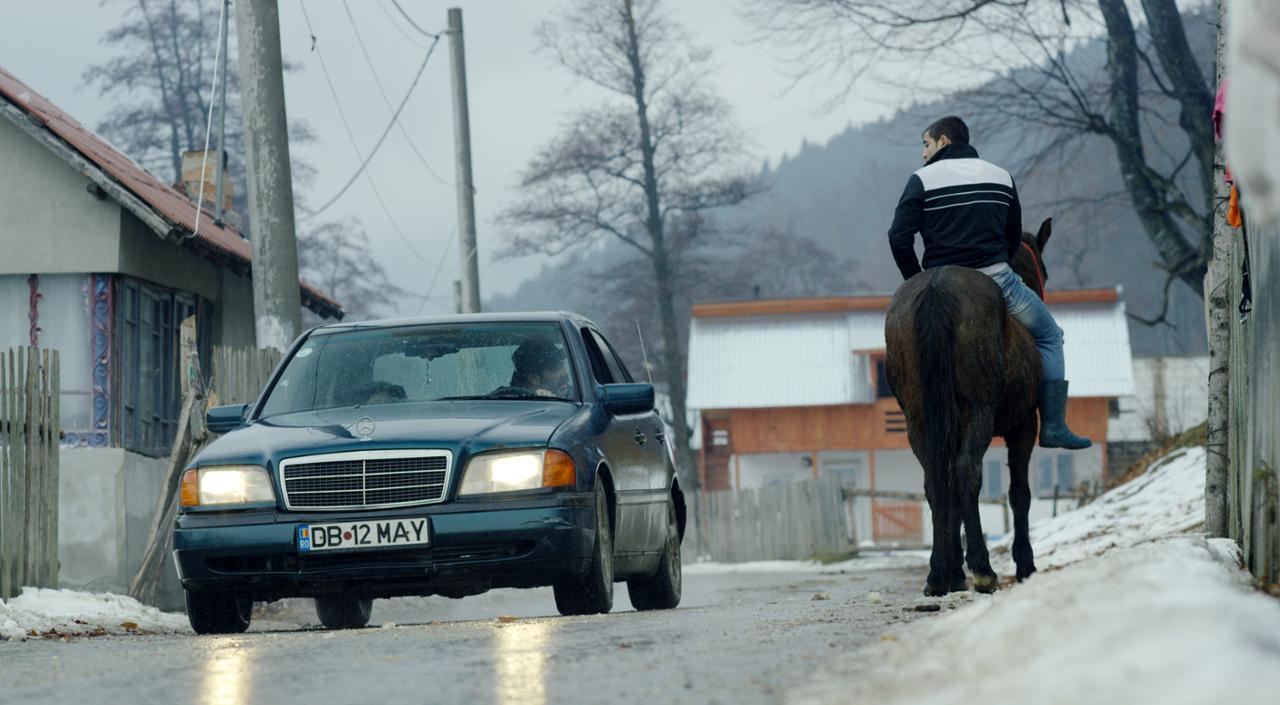 Written / Unwritten
Outside a maternity ward, a Roma family is announced their underage daughter has just had a baby girl. Pardică (50) doesn't seem to celebrate the moment; he is very displeased with this early pregnancy, for which he blames his wife. However, things become even tenser when a hospital employee asks them to sign some papers and discovers issues related to their IDs and their status as parents of the underage new mother. The imminent danger of state authorities separating them from their daughter determines Pardică to take action.
Romania
2017, 20 min

Director

:

Adrian Silisteanu

Director of photography

:

Adrian Silisteanu

Editor

:

Mircea Olteanu, Costi Zaharia

Screenplay

:

Claudia Silisteanu

Music

:

Sergiu Popa

Cast

:

Sorin Mihai, Alina Șerban, Elena Ursaru, Claudiu Dumitru, Teodora Sandu, Raisa Mihai, Claudia Silisteanu

Contacts

:

Aug&Ohr Medien

Art Director

:

Alexandra Alma Ungureanu

Producer

:

Anamaria Antoci, Adrian Silisteanu

Production

:

4 Proof Film
Adrian Silisteanu
Adrian Silisteanu was born in Bacau, Romania, and graduated Cinematography in Bucharest, while also studying Digital Cinematography at The National Audiovisual Institute in Paris. Romanian Director Adrian Sitaru's film debut "Hooked" was also Silisteanu's first film as Director of Photography. He shot the next four feature films and six short films of Sitaru. He worked as cinematographer for the two seasons of Romanian version of HBO TV show "In treatment". In 2012 Adrian directed his first short film, "The Ditch"."Written/Unwritten" (2016), his second short film, was nominated for the European Film Academy Award.