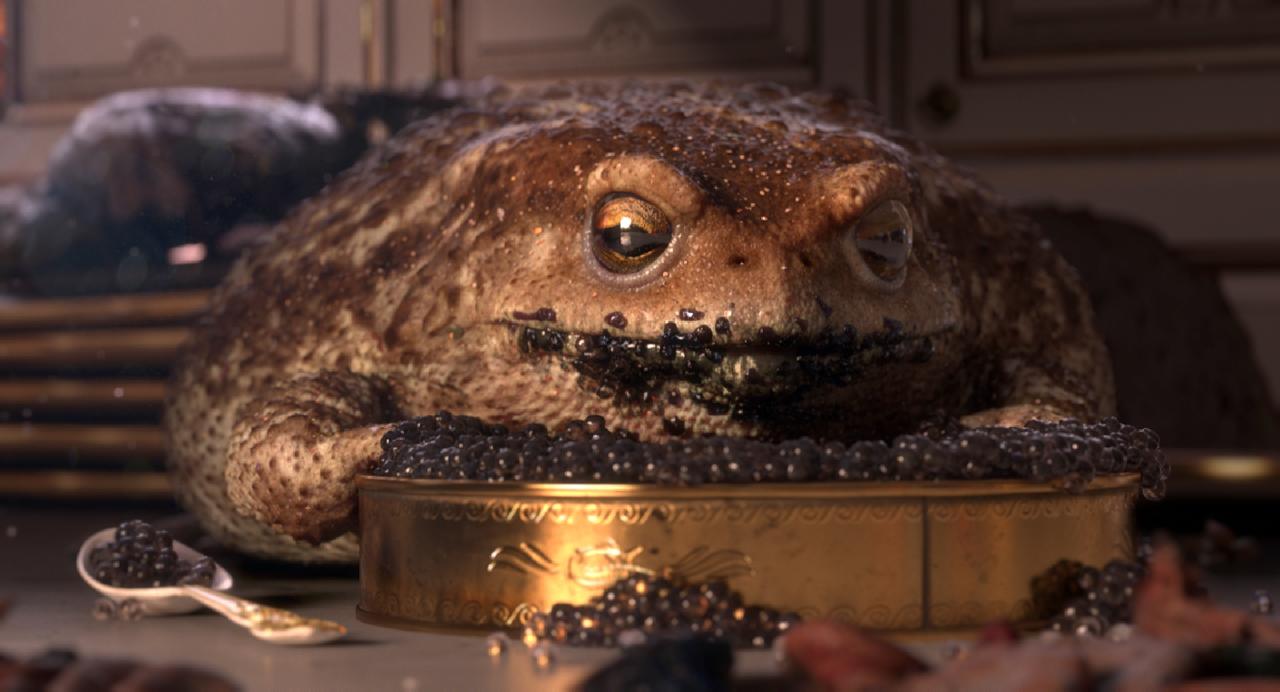 Garden Party
In a deserted rich house, a couple of amphibians explore their surroundings and follow their primal instincts.
France
2016, 7 min

Director

:

Florian Babikian, Vincent Bayoux, Victor Caire, Théophile Dufresne, Gabriel Grapperon, Lucas Navarro

Music

:

Romain Montiel

Contacts

:

Sève Films

Production

:

Ecole MOPA
Florian Babikian, Vincent Bayoux, Victor Caire, Théophile Dufresne, Gabriel Grapperon, Lucas Navarro
Florian Babikian was born in 1990 in Martigues, Florian is early on attracted by art and drawing. After completing his A-levels, he decides to study at an art school in Montpellier. It's at that time that he discovered and became passionate by 3D animation. He joins MOPA in 2011; through the years, he specializes himself in animation while keeping interest in generalist aspect of images creation. On Garden Party, he's the main animator and also works on character modelling and blendshapes.
Vincent Bayoux was born in 1989 in Grasse (France), he gets interested in comics books and animation at the age of 13. After graduating from High School in literature and art, He moves towards 2D animation and gets a technical degree in cinema and animation in 2013. But the visual effects and computer-generated animation make him wish to explore further the animation technical skills. He joins MOPA in 2013 and specialises in Rigging, animation and FX simulation. On Garden Party, he was in charge of character rigging, script and tool development, and Water FX essentially.
Victor Caire was born in 1993 in Aix en Provence. Early attracted by art and drawing, He develops an interest in visual effects and cinema at the age of 14. He creates several short films during High School before pursuing his studies at Mopa in 2011. During his studies, he gets more interested in the directing field, and preproduction in general, as well as the involvement in character animation. On the movie, he worked essentially on the script, the storyboards, 3D previsualisation, and editing.
Théophile Dufresne was born in 1992 in Metz (France). He got very interested in digital image creation during his younger years and decides to pursue his studies in this area. After a time at an art school in Paris, he joined MOPA in 2011. He quickly becomes passionate about realistic CG especially surfacing, lighting, rendering and compositing and graduated in 2016. On Garden Party, he worked a lot on background surfacing, lighting and compositing.
Gabriel Grapperon was born in 1993 in Pau, Gabriel discovers and falls in love with video content creation during his childhood. After High School, he went to MOPA (Supinfocom Arles) in 2011 and makes a first short film called Locked Up. Two years later, Gabriel makes with a team a second short film Garden Party which develops his taste for a realistic animal aesthetic. On the movie, he's in charge of the technical management (asset tracking, production pipeline), and works a lot on character surfacing, lighting and FX.
Lucas Navarro was born in 1991 in Paris, Lucas started to get interested in video at the age of 10. Later, he decided to specialise himself in CG animation, to keep telling stories, using all the various tools that a computer can provide. On Garden Party, he was in charge of the Lighting and Compositing of the film. The goal was to have a realistic look, and also to use colours and lights to tell the story.
Romain Montiel was born in 1992 in Cavaillon, Romain is passionate very early by the contemporary music, encouraged by a father musician who taught him the drums and the piano. After playing in several formations with various kind of ambitions, he joined the University of Music in Lyon. The holder of a master's degree in Music For Visuals Arts (MAAAV), he joined in September 2016 the Music Class for the Image at the superior conservatory (CNSMD) of Lyon. On Garden Party, he seeks at best to support the schizophrenic mood of the film, while adapting himself to the director's wills to make a film musically stripped.