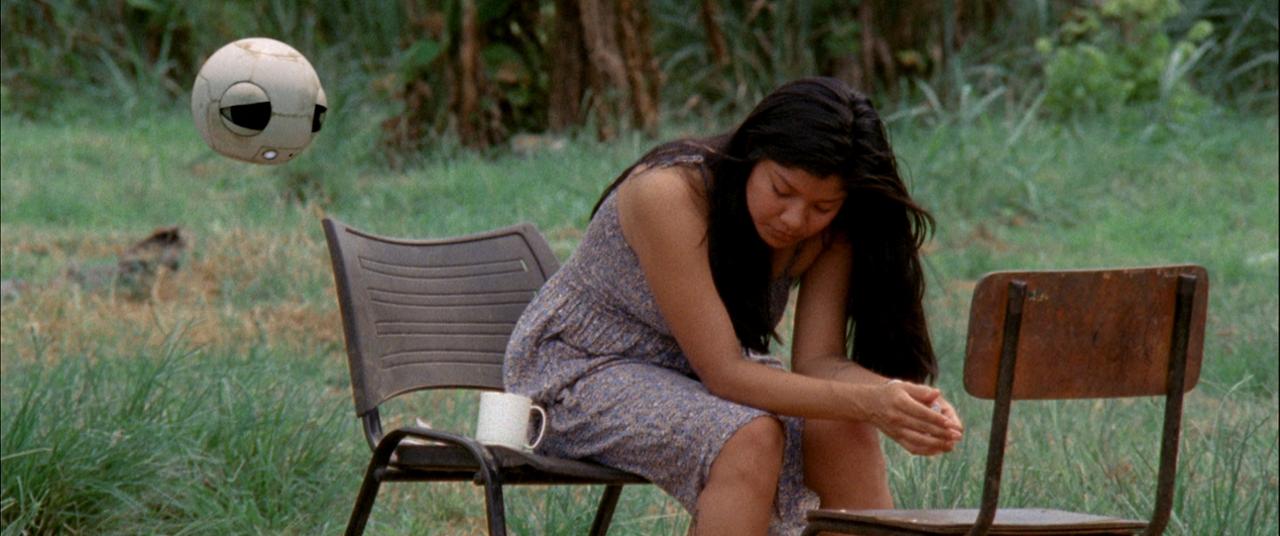 The Artificial Humors
The Artificial Humors is a film about humor, anthropology and artificial intelligence. It focuses on how humor is central to human relationships across, used as a form of social control, and one of the most complex forms of communication. The film was shot in Mato Grosso (Canarana and the Yawalapiti and Kamayura villages inside the Xingu Indigenous Park) and São Paulo. Blending a certain Hollywood aesthetic with documentary approaches, the film tells the story of an indigenous girl who falls in love with a robot that is a rising stand up comedian in Brazil.
Portugal
2017, 29 min

Director

:

Gabriel Abrantes

Director of photography

:

Jorge Quintela

Editor

:

Margarida Lucas

Screenplay

:

Gabriel Abrantes

Cast

:

Amanda Rodarte, Ivo Müller, Margarida Lucas, Patricia Soso, Rafaela Rocha

Contacts

:

Portugal Film - Portuguese Film Agency

Producer

:

Frederico Mesquita

Production

:

Herma Films
Gabriel Abrantes
Gabriel Abrantes (b. 1984, USA) studied at The Cooper Union in New York, ENSBA in Paris and at Le Fresnoy in Tourcoing. Gabriel's activities involve not only movies, but artistic experiments and videoinstallations as well. His artistic oeuvre includes dozens of individual and group exhibitions and more than twenty short movies. His film work was presented at film festivals all over the world and awarded with many prestigious awards. His latest movie Artificial Humors was selected for the main competition at Berlin IFF and nominated for European Film Academy Award.